"Come From Away": The Musical Every American Needs to See
"

On the northeast tip of North America, on an island called Newfoundland, there's an airport. It used to be one of the biggest airports in the world, and next to it is a town, called Gander."
With these few lines, the musical "Come From Away" begins.
"Come From Away" is a new musical directed by Christopher Ashley, with music and lyrics by Irene Sankoff and David Hein.
Unlike previous Broadway shows based off of movies or original ideas, "Come From Away" follows the true story of the town of Gander and one of the most historic days in U.S. history.
On Sept. 11, 2001, the American airspace was closed after the attack on the twin towers in New York City.
Due to the closing, 38 planes from all over the world were left to land in Gander, increasing the population from 10,000 to almost 17,000.
The musical takes place over five days when passengers from all over the world came together with the people of Gander, sparking romances, making lifelong friends and helping one another cope with the news from New York.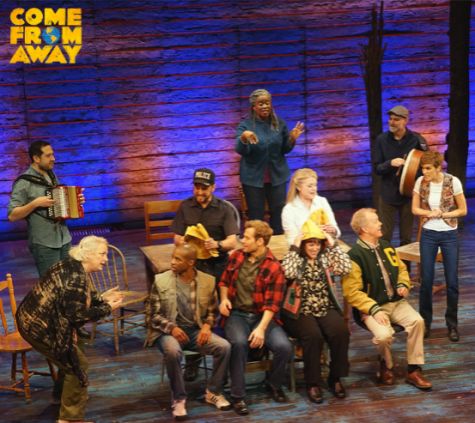 The score is strong, and paired with the vocals from the cast, it brings chills to every listener.
The cast is small, and all actors play at least one other character, which could be a disastrous and confusing show; however, Ashley does an amazing job at directing the actors, helping them shift effortlessly from one character to another.
Another feature of the show is the orchestra, which is small enough to fit on stage, and it actually joins the actors on the front of the stage for certain songs, giving credit to musicians that most other musicals aren't able to provide.
While the show covers such a heavy topic as Sept. 11, there is still plenty of lighthearted humor, bringing laughter when least expected.
Songs such as "Welcome to the Rock" and "Screech In" are filled with joke after joke, and mixed with more somber shows like "Prayer" and "Costume Party" create an even and balanced mix of emotions for the audience.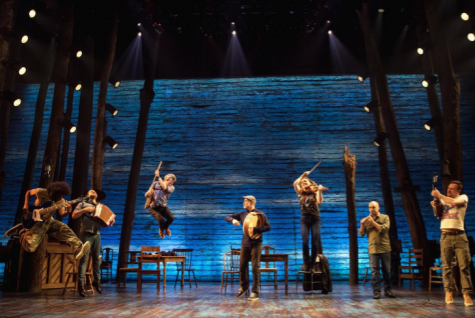 The most impactful factor of the show, however, is the fact that "Come From Away" is not a made up story with characters; this was a very real event in history, and the characters are based off of and named after living, breathing people.
When one sees "Come From Away" they are not just watching a musical; they are reliving an event that changed so many lives, and they are watching people's lives unfold in front of them, feeling the despair and confusion carried with them on the day engraved in the world's mind forever.
Even if you weren't alive or old enough to remember Sept. 11, "Come From Away" can still have an immense impact, helping understand better just how impactful that day was to people.
For more information on the show and to buy tickets, visit https://comefromaway.com/