Loading ...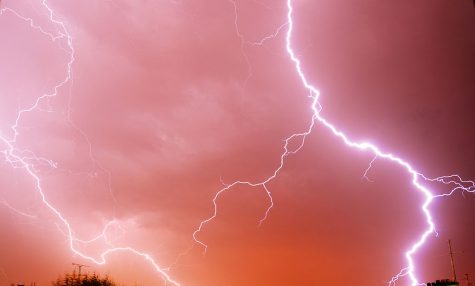 Annie Hebel, News Editor
May 25, 2018
Thunderstorms are always a prominent part of summer weather. However, last week alone, Southern York County experienced three severe thunderstorms. This is an unusually high...
May 22, 2018
Susquehannock Thanks its Staff through "Teacher Appreciation Week"
May 21, 2018
Here's Your Weekly News Update
May 17, 2018
Emma Lonas, Social Media Editor
May 29, 2018
Susquehannock boys lacrosse knocked off Red Land in the second round of Districts with a 24-8 victory on May 16. Not only did they pull off a commanding win in the District...
Seniors Share a Blessed Send-off
May 22, 2018
May 21, 2018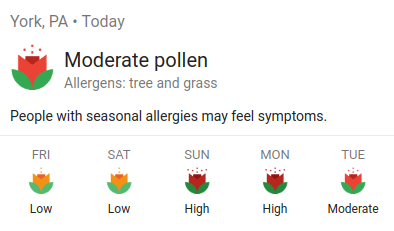 Record Pollen Counts Cause Allergy Suffering for Many
May 21, 2018
Thursday, May 3

Girls Varsity Softball

Susquehannock High School 2 - Delone Catholic High School 1

Thursday, May 3

Girls Varsity Lacrosse

Susquehannock High School 18 - Red Lion High School 7

Thursday, May 3

Boys Varsity Lacrosse

Susquehannock High School 11 - Red Lion High School 10

Thursday, April 26

Boys Varsity Lacrosse

Susquehannock High School 7 - York Suburban Senior High School 6

Thursday, April 26

Girls Varsity Lacrosse

Susquehannock High School 15 - York Suburban Senior High School 0

Tuesday, April 24

Girls Varsity Lacrosse

Susquehannock High School 9 - Eastern York High School 1

Tuesday, April 24

Boys Varsity Lacrosse

Susquehannock High School 20 - Eastern York High School 4

Monday, April 23

Girls Varsity Softball

Susquehannock High School 3 - Gettysburg Area High School 1

Tuesday, April 17

Girls Varsity Lacrosse

Susquehannock High School 15 - Central York High School 8

Tuesday, April 17

Boys Varsity Lacrosse

Susquehannock High School 6 - Central York High School 9