Concert Choir sings their way to second place at Music in the Parks
Around fifty students from Susquehannock's concert choir went to compete against other choirs at Dorney Park on May 19.
Even though it was raining almost all day, students enjoyed their time riding roller coasters with their friends and becoming a closer group.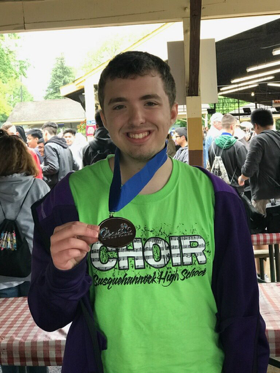 Sophomore Anna Feild is a soprano and felt that the choir had new challenges in this competition.
"It was exciting. I was looking forward to competing more than the middle school competitions," said Feild. "We were being judged at a higher caliber, and he feedback would be more valuable."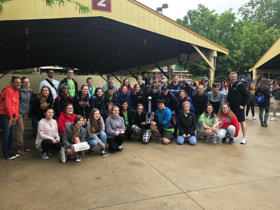 Feild was shocked at how well the choir adapted and put on a great show even with the harsher judging.
"I think it wasn't one of our best performances," said Feild. "It was one that we could be proud of though."
Choir teacher Jay Althouse was proud of the performance the students put on.
"You never know when you go to competition who is going to be there," said Althouse. "So I thought second place was awesome for our first performance."
Not only did Susquehannock earn second place overall, but senior Justin Rosenberger received this title as well best soloist.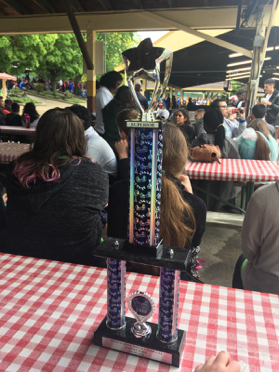 The students screamed, clapped and jumped out of their seats to congratulate Rosenberger and the overall win.
Rosenberger was excited to show off his talents and was glad that for his last performance he was recognized for his hard work.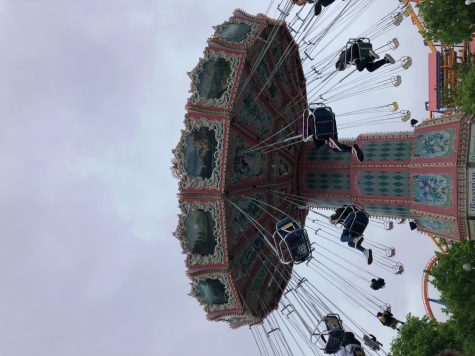 "I thought getting the best soloist award was really awesome; it was really surprising," said Rosenberger. "Right before that I said there is no way it's going to happen, it was really amazing."
The final performance for the concert choir was definitely a day that students will never forget.