Looking Back on the Decade
Some of the crazy trends, games and challenges that shaped the last decade, such as planking, "The Cup Song," the Ice Bucket Challenge and Minecraft, have created fond memories, while others have left society questioning its own logic.
Planking
Planking, according to Crazy Fads, is when a person lies face down with their hands at their sides, normally in unusual places. 
This trend blew up around 2011 when more people started posting pictures of them planking in random places.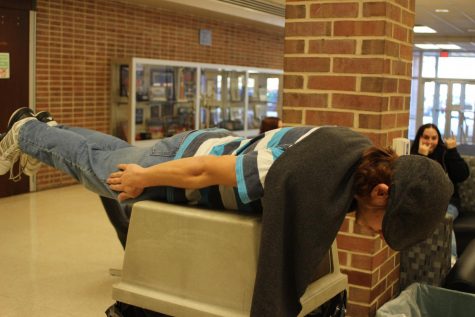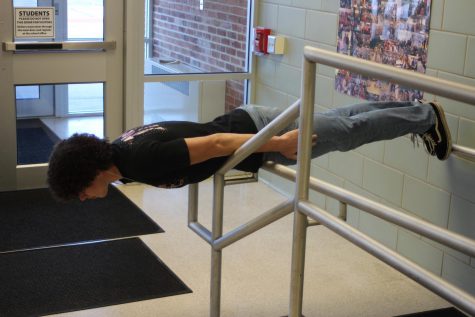 Anna Kendrick's version of "The Cup Song" came out around 2013 and gained popularity when she performed it in the movie Pitch Perfect in 2012. 
Shortly afterwards, a lot of people began to learn how to do the movements that go along with the song and would perform it to post it online.
Ever since then, its popularity has gone up and has been done throughout the decade.
Ice Bucket Challenge
This is a trend that started around 2013 to 2014. It consisted of the participant dumping a bucket of ice water on their head for charity. 
It was started to help raise awareness and gain funds for amyotrophic lateral sclerosis (ALS).
Though Minecraft was created in 2009, the full version wasn't released until 2011. 
Currently, Minecraft is the most popular video game, surpassing Fortnite and claiming its title of number one.
Minecraft is a sandbox game that has no real objectives, allowing players to have a lot of freedom to build and explore.
Vine
Vine was an app that allowed users to create six-second videos that were often random and humorous.
Popular "Viners," such as King Bach, Lele Pons, Christian DelGrosso, Zach King and Thomas Sanders, are all people who millions can instantly recognize due to their time on Vine.
Senior Amber Brose appreciates the power of a video. 
"Well what I like about Vine (is) how such a short video can convey so much. It allows people to share stories that connected to millions of people's common experiences," said Brose.
Unfortunately, Vine died in 2016 after running for three years, and Musically took its place.
Pokemon Go
Pokemon Go swept the United States in 2016, inspiring millions of Americans up and walking. Pokemon Go is a smartphone game that connects the real world to the world of pokemon.
While playing the game, users would walk from place to place in search of new pokemon.
 Freshman Evan Washenko remembers issues the game created.
"People are very careless about what they are doing, and they would just walk and get hit by busses and would die over a silly game, was that game really worth your life?"   said Washenko.
About the Contributor
Kai Fleming, Reporter
Freshman Kai fleming is a new reporter for the Courier who enjoys photography and connecting with other people. They have also been part of the concert...