Boys Soccer Makes it to County Championships
The boys soccer team continued post season play in the county championship against the Dallastown Wildcats on Oct. 19.
The York Daily Record called it the "Battle of the Century" as both teams went into the game with undefeated records.
Head Coach Brett Maxwell has been coaching here for seven years; he had specific hopes for the team, as well as claiming the title.
"Going into the game…we were hoping to move the ball better," said Maxwell. "We were also looking to defend as a unit, which we did a really nice job of that game."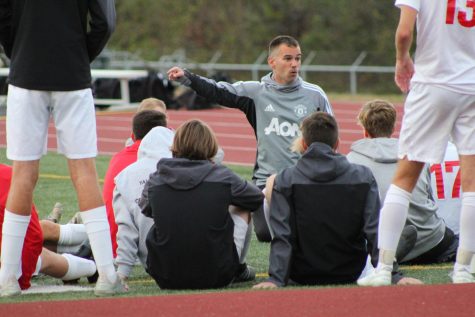 Senior captain Greyson Murray understood the importance of the game.
"Going into the game I think everyone was nervous," said Murray. "Coming from two previous county championships, we all knew what it meant to be there."
With a little over four minutes remaining in the game, Dallastown's Michael Shirley headed the ball into the back of the net, which resulted in a 1-0 loss for the Warriors.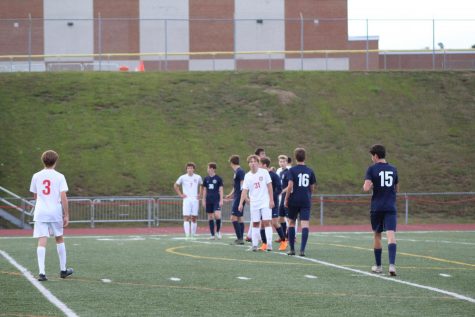 "Despite the fact that it was our first loss in the season, we definitely responded very positively by picking each other up," said Murray.
Senior goalkeeper Nicholas Koval wants to work hard for his team before the season is over.
"We have just been enjoying our time together and making sure that each game is not our last." said Koval.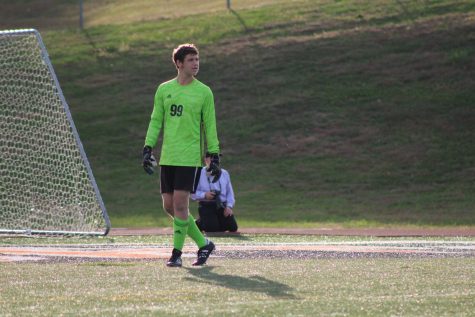 Despite the loss, the boys have  won the consolation game against Hershey on Nov. 2 , which admitted them to the state tournament.
About the Writer
Ava Holloway, Reporter
Freshman Ava Holloway is a reporter for the Courier. She is most excited  to get more involved in student life and  to capture meaningful moments with...