Alternative Pop Seen through the Eyes of Twigs, SOPHIE, Petras, Lo and XCX
Throughout the years, waves of music have come and gone, leaving their impact on the music industry in ways unmatched by others.
However, in this generation, the new face of contemporary alternative pop is causing for a more artistic approach to the generic pop genre that truly came to stardom in its truest form during the 2000's.
Alternative pop is a look at pop in a way that provides often times murkier, heavier and more intense production values with a different.
Many artists like Charli XCX, SOPHIE, Kim Petras, Tove Lo and others have been at work creating a platform for this type of music in the mainstream culture.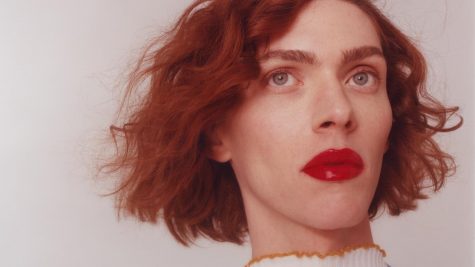 The music often features strange sounds as experimental music is an interesting blend of different noises to create a new sounds never heard before on the beat of another tune.
Truly, each song is an individual in its own right, and deserves the attention to detail one takes while listening to it as opposed to basic, repetitive vocals over a "bubblegum" beat like much of the genre's generic opponents.
Charli XCX, a British singer-songwriter, began writing her songs at the age of 14 and became a wide success in the early 2010's, with hit singles like "Boom Clap" and "Fancy" as a feature with Iggy Azalea.
XCX has grown from the the basic pop mold of her early singles, showcasing what it truly means to be an alternative pop artist.
Her EP Vroom Vroom, released in early 2016, displays her ability to create iconic, dance-beat driven tunes with a lead vocal that is manipulated to sound different from her normal singing, according to IMBd.
SOPHIE, a scottish producer and singer, helped XCX with the EP, most notably the single "Vroom Vroom."
SOPHIE, an openly transgender female, is an icon of a producer and has been in the mainstream leaving tastes of her alternative style of pop in people's ears for many years.
Her music, often extremely progressive in nature, is "art" to the ears as she toys with many experimental methods of producing sound, and often is labeled for dance-beat driven songs with an either air-like or heavy voice overlay.
She has produced hit singles for artists like Madonna, Vince Staples and MO.
In 2018, SOPHIE released her second album Oil of Every Pearl's Un-Insides, featuring tracks like "Faceshopping" and "Immaterial" that are proven works of art showcasing what it means to be experimental in the genre of pop.
The album is up for nomination in the "Best Dance/Electronic Album" category in the 61st annual Grammy-Awards.
Other artists that have been notable in the music industry for years include FKA Twigs and Tove Lo.
Twigs, a British dancer and music-bender, is the quintessence of what it means to be abrastc in one's music and display a sense of "avant-garde" in a quite basic genre.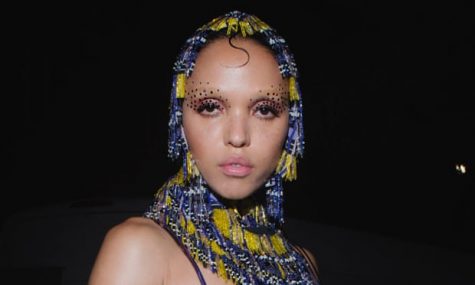 Twigs, born Tahliah Debrett Barnett, is a shapeshifter in her music with songs like "Good to Love," "Glass&Patron," and "Mothercreep," most of which are derived from her most experimental EP, M3LL155X.
"Glass&Patron" is hailed as a modern tribute to the LBGTQ+ community with a "ball" like structure and beat, dance able by any vogue enthusiast.
"Balls" are the competitions hailed by underground LGBTQ+ culture, and offer a chance for often deprived LGBTQ+ youth and older generations to meet in one room to show off their elaborate costumes, dance inspired by the poses models are in on the cover of Vogue magazine, and socialization.
Vogue is an experimental type of dance, much like alt-pop, in its deep connection to the drag and queer scene and all types of alternative, experimental art.
"Paris is Burning", released in August of 1991, is the perfect example of how the underground queer scene has been taken to surface-level culture in the recent decades.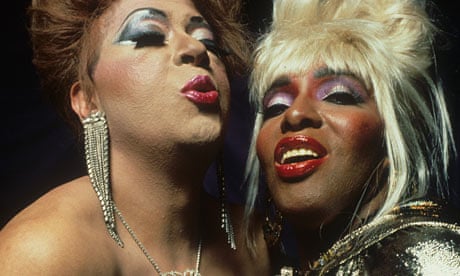 The documentary is widely acclaimed for its detail and accuracy of the "ball" scene in Manhattan during the late 20th century.
Much like Twigs, Tove Lo has been seen in the face of mainstream media with hits like "Habits," "Talking Body" and "Cool Girl."
Tove Lo has had mainstream pop wrapped around her finger in the best way, allowing her to sink the sounds of alt-pop to an audience that would otherwise not be exposed to it.
Singles like "Disco T***'s" and "Shivering Gold" off of her latest album, "Blue Lips", released in 2017, show her ability to create sounds in styles not common to the pop genre, but still keep a forever classic quality about them.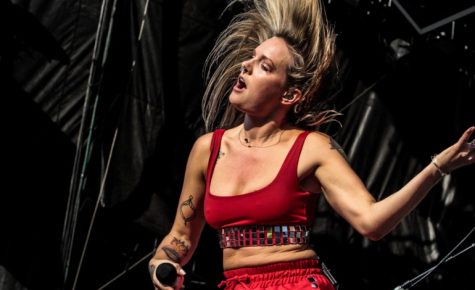 Without a doubt, Tove Lo is a queen of the alt-pop genre in the exposure sense, and her ability to show the best of the genre to the widest audience is impressive and useful to the art of alt-pop.
The genre of alt-pop is forever changing and manipulating itself into new forms.
Singers like Kim Petras, another openly transgender artist, Troye Sivan and Lorde have begun to introduce tastes of avant-garde pop into their latest projects.
With the help of major producers like SOPHIE, these artists have been able to blend different styles together to create the perfect mix.
Sivan has worked with the like of Jam City, Petras becoming inspired by artists like Boy George and Queen, and Lorde working with the famed experimental producer Flume.
In the near future, the genre of pop music will bend into new forms as the alternative artists of this generation change how the genre is interpreted and will accept experimental like structures for many years to come.