A Year of Fantasy Football in Review
Every NFL season is filled with many spectacular and intense moments.
The sport draws millions of viewers to root for one of thirty-two teams, and many fans wish they could make an impact on the game.
In Fantasy Football, someone can do much more than that.
From drafting a team, to making substitutions, to fighting for a championship, it's a football fan's dream.
As the final week of the NFL regular season has come to a close, fantasy seasons have finished up as well.
This also means that participants in fantasy leagues have felt the feeling of success or defeat.
The most important factor determining how every team's season goes is how the players drafted perform.
Here are the top five drafted players at each position compared to the top five at the end of the year, according to ESPN PPR (Points Per Reception) rules.
Quarterbacks 
According to Fantasy Pros, the five highest drafted quarterbacks on average were:
Aaron Rodgers

Deshaun Watson

Tom Brady

Russell Wilson

Cam Newton
It turns out that only one of them was able to stay in the top five ranks.
The top five after all seventeen weeks were:
Patrick Mahomes
Matt Ryan
Ben Roethlisberger
Deshaun Watson
Andrew Luck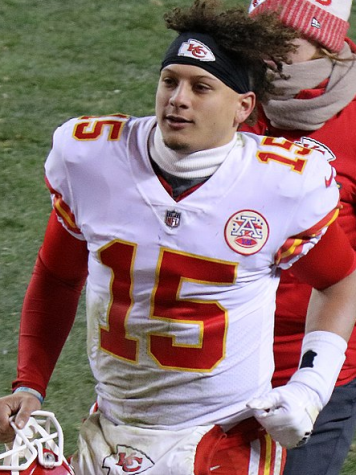 The quarterbacks drafted first, other than Watson, placed much lower than anticipated.
Rodgers, picked first, placed sixth, Brady picked third, placed fourteenth, Wilson picked fourth, placed ninth and Newton picked fifth, placed thirteenth.
Running Backs
The top five running backs drafted on average were:
Todd Gurley

Le'Veon Bell

David Johnson

Ezekiel Elliott

Alvin Kamara
Johnson ranked ninth and Bell didn't play a game this year.
The other three remained in the top five, with McCaffrey and Barkley, who was drafted sixth on average, filling in the other spots.
At the end of the year, the top five consisted of:
Saquon Barkley

Christian McCaffrey

Todd Gurley II

Alvin Kamara

Ezekiel Elliott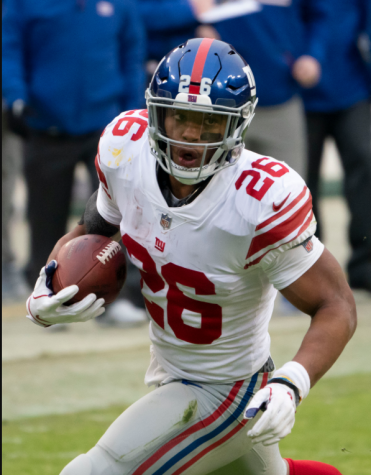 Wide Receivers
The top five wide receivers drafted on average were:
Antonio Brown

Deandre Hopkins

Odell Beckham

Julio Jones

Michael Thomas
Beckham came in fifteenth overall and Thomas placed sixth, but everyone else remained.
The five highest scoring wide receivers in the end were:
Tyreek Hill

Deandre Hopkins

Davante Adams

Julio Jones

Antonio Brown
Tight Ends
Lastly, the top five highest drafted tight ends on average were:
Rob Gronkowski

Travis Kelce

Zach Ertz

Jimmy Graham

Greg Olsen
Gronkowski came in eleventh, Graham placed twelfth, and Olsen was twenty fifth.
At the end of the season, the top five scoring tight ends resulted in:
Travis Kelce

Zach Ertz

George Kittle

Eric Ebron

Jared Cook
After the players have performed, the experience of managing your team and playing the game is all that matters.
Junior Matthew Ware explained that Fantasy Football is so popular because it is "much more manageable than other fantasy sports," as the "NFL plays sixteen games a season, and most games are on Sunday."
Junior Matthew Schwanke also feels that creating your own team is a huge draw.
"I believe that the creativity [Fantasy Football] has allowed for people to really connect to their own team because it represents them," said Schwanke.
There are many reasons that people enjoy managing a team too.  
Junior Nate Binko's favorite part is "picking up players that weren't drafted [since] they bring a new spark to a team that really needs it."
Schwanke loves to figure out matchups between his players and the teams they go up against, and Ware enjoys bragging to his friends when he wins.
Not only has the past been filled with fun, but the future looks bright for Fantasy Football too.
From doing dynasty leagues, where you keep some of your players year after year, like Ware is excited for, to learning about new rookies, which Schwanke and Binko are looking forward to, there are many more magnificent seasons to come.