Origami Frogs Hop Around Susky
Some students have seen little paper frogs 'hopping' around in their classes.
This origami trend serves as  a stress-relieving, fun activity and is gaining traction.
Sophomore Ian McDonald started making frogs with his sister when he was five years old.
"Whenever we were bored, my mother told us to go outside. We would go outside, but then we would read books in the garage, and one of the books was just origami. So she and I would just start learning origami things, but the easiest one was the frog – so we never actually did anything else," said McDonald.
McDonald has most likely made over a thousand frogs by now.
Freshman Katie Hudgins, who also makes frogs, guesses she has made somewhere between 100 to 500 frogs.
Hudgins started making frogs in eighth grade art class and says that the frogs have become an inside joke with her friends now.
"The frogs didn't at first have a meaning, but now they're kind of a reminder of all the different things with them with my friends, sort of like an inside joke," said Hudgins.
Senior Erica D'Amore also joined in the frog making trend.
"It doesn't have a significant meaning to me; I joined because it seemed fun," said D'Amore.  
McDonald explains the difference between  the two types of frogs one can make.
"There are two kinds of frogs, one of them looks cool, but the other one can do backflips, so the only significant meaning is that you can bounce the frog off a tall building, and if it lands straight up, you can dab" said McDonald.
About the Writers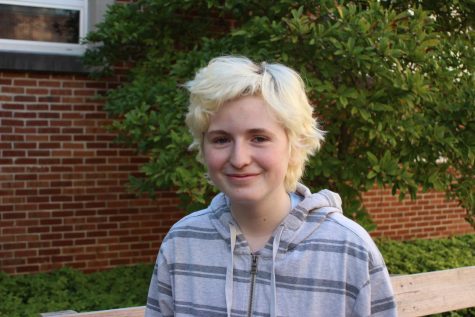 Sam Timlin, Social Media Editor
Sam Timlin is a returning reporter for the Courier this year as a junior. He is also involved in the school's GSA Alliance, Lit Mag, and Aevidum. He...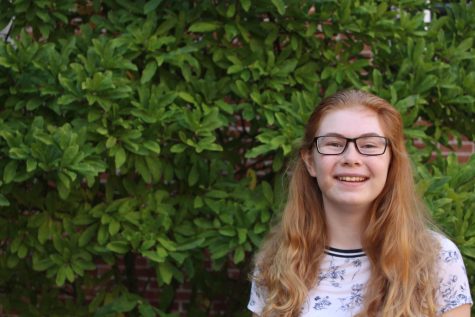 Reagan Gorham, Reporter
Freshman Reagan Gorham is excited to write for the Courier to explore the different avenues of journalistic writing. She also loves creative writing.