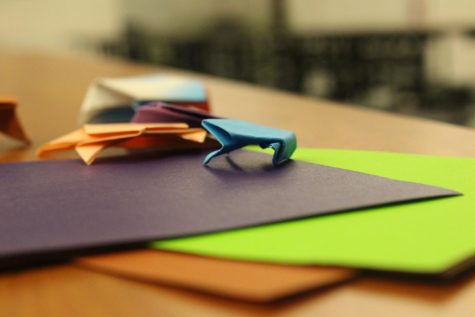 By Sam Timlin and Reagan Gorham

February 2, 2018
Some students have seen little paper frogs 'hopping' around in their classes. This origami trend serves as  a stress-relieving, fun activity and is gaining traction. Sophomore Ian McDonald started making frogs with his sister when he was five years old. "Whenever we were bored, my moth...
By Gina Corey, Editor-in-Chief

April 22, 2013
Students need to learn how to budget money so they can pay their expenses while still having some money left over.   As teens, we often have trouble saving the money we work hard for at our part-time jobs; however, the problem often is that we do not know how to budget our money to ensure we have so...