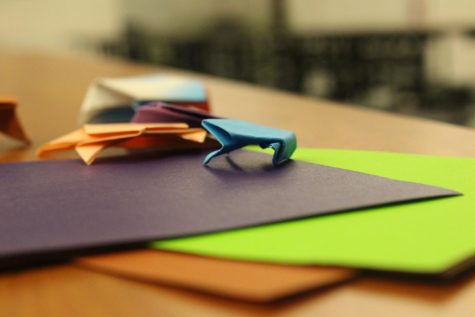 By Sam Timlin and Reagan Gorham

February 2, 2018
Some students have seen little paper frogs 'hopping' around in their classes. This origami trend serves as  a stress-relieving, fun activity and is gaining traction. Sophomore Ian McDonald started making frogs with his sister when he was five years old. "Whenever we were bored, my moth...
By Michael Younkin, Commentary Editor

February 27, 2015
Every year, the coming of spring does not just mean the lengthening of the days, the melting of snow, and the return of the birds. To many, it means one thing: track season. Read More &raquo...