Losing a Legend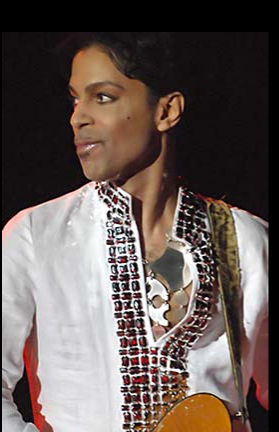 Hang on for a minute...we're trying to find some more stories you might like.
Singer, songwriter, and musician Prince passed away on Thursday, April 21, 2016.
Born  June 7, 1958, Prince's father John Nelson was a musician and his mother Mattie Shaw was a jazz singer and performed with John Nelson's band.
At a young age Prince taught himself how to play the piano, guitar and drums.
At the age of ten,he was forced to pick between parents after their divorce.
In high school Prince and some friends started a group called Grand Central. At the age of 20, he signed to Warner Bros. Records.
He then released his first debut album For you, the start of his successful career.
Prince released another the following year titled Prince.
Knowing how to play a lot of instruments paid off for him because on his albums he played every instrument that can be thought of.
In 1984 Prince released one of his most popular albums titled Purple Rain.
The Purple Rain album was also the soundtrack to  the pop stars movie called Purple Rain which earned an academy award for best Best Original Song Score.
Throughout his career, Prince had a total of 45 albums and four hit number one's on the billboard charts. Prince had an album titled Batman, the soundtrack for the 1989 film.
In 1996 Prince and his wife Mayte Garcia were pregnant with their first and only child Boy Gregory Nelson, who passed a couple of days after birth.
Friends and family say that he never really recovered from the loss of his son.
Prince and Garcia divorced in 2000, and he remarried in 2001 to Manuela Testolini. They later divorced after five years.
In 2006 Prince got a golden globe award for Song of the Heart which was in the children's movie Happy Feet. On April 21, 2016 all Prince fans got some shocking news.
Sources say that he was found inside an elevator unresponsive at his Paisley Park Studios. Some sources say that he had a severe case of the flu, and some were saying that he suffered from Aids.
The cause of Prince's death is still unknown.
Family and friends of Prince held a private service for him on Saturday, April 23. Prince will forever impact the music world and will be truly missed.