Seagulls flooded the beaches, paper airplanes were flying, and New Yorkers were wearing their red lipstick in honor of Taylor Swift releasing 1989 Taylor's Version on October 27.
Taylor Swift is on a mission to reclaim all six of her older albums, "Debut," "Fearless," "Speak Now," "Red," "1989" and "Reputation." So far in her journey, Taylor Swift has re-recorded "Fearless," "Speak Now," "Red" and "1989" being her most recent. With her reclaiming her past albums as her own and getting credit for all of the work, she adds on songs that did not make the original cut for the album at first. These songs she calls "Vault tracks," as they are hidden gems from that era that have been stashed away, not being released with the original album."1989" is a fan-favorite among many Swifties, as Swift ditched her country roots for this album and replaced it with energetic-pop tones. It was inspired by her move to the Big Apple (New York City), various relationships and the media scrutiny that ensued.
Originally released on October 27, 2014, 1989 flooded the radio with hit songs such as "Shake it Off," "Bad Blood" and "Style." Swift took home three of the most distinguished awards in the 2016 Grammys, Album of the Year, Best Pop Vocal Album and Best Music Video for "Bad Blood." Additionally, the album hit No.1 on the Billboard 200 and spent the course of a year being in the Top 10, which was only the fifth album to ever accomplish this.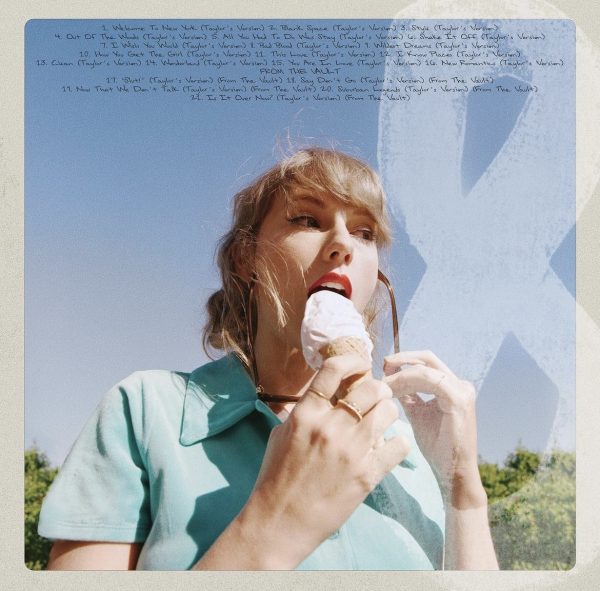 With Swift reclaiming 1989 just recently, there have been many conversations about her new vault tracks. Titles of these new hits, in order of the track list, are '"Sl*t!,"' "Say Don't Go," "Now That We Don't Talk," "Suburban Legends" and "Is It Over Now?."
Taylor Swift's "From the Vault" track, "Is it Over Now…?" has taken fans by surprise. Originally, fans were speculating about a song featuring Harry Styles, an ex and now acquaintance of Taylor Swift, but upon hearing it, have realized that the time for his starring song has come. With the mentions of "red blood" and "white snow" and her "blue dress on a boat," fans are connecting her song to her brief time in New York with Styles.
However, despite the connection to Harry Styles, the song itself holds more meaning than just another breakup song. In the song, Taylor writes about the feeling of a lack of closure at the end of a relationship and the pull to understand the ending of a long connection. She sings in the song: "Let's fast forward to 300 takeout coffees later…you dream of my mouth before it called you a lying traitor" and later says, "Was it over then and is it over now?." Fans have fallen in love with these lyrics, revisiting that initial feeling of excitement and cliche coffee and the eventual fall through to a place where they lack closure, even in platonic situations.
"Now That We Don't Talk" is another song that closely relates to the idea of losing someone, with some fans taking it in a purely romantic way while others apply it to platonic relationships as well. In the bridge of the song, Swift sings:"I don't have to pretend that I like acid rock, or that I'd like to to be on a megayacht with important men who think important thoughts." This line is one that sticks out to people, as most can find the idea of changing your personality to fit in a relatable one. She reflects on what she has lost, but also understands the importance of having to lose someone to move forward. Another beloved line in the song is:"I called my mom she said to get it off my chest," and it is clear that even Taylor Swift herself has had the experience of calling her mom for a rant.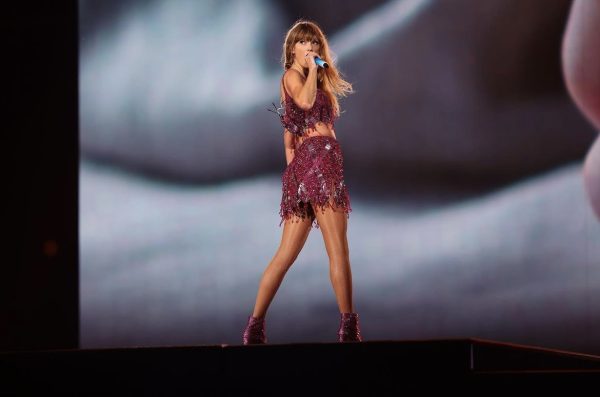 "Say Don't Go" is another song of Taylor's, and while many fans like the lyrics and the creative pause of silence after "I say I love you, you say nothing back…", some people found that the song felt almost glitchy with the sudden pauses. It talks about the struggles unrequited love brings and the feeling of abandonment after a failed relationship. It also talks about the desperation that comes during a relationship and the urge to stay no matter what. While less talked about and acclaimed, fans still find the song catchy and relatable.
"Sl*t" was probably the most anticipated song on the Vault Track List. Fans were speculating a high-energy, enraged ballad, but instead of this, they received a tender love song which focuses on falling in love and then later paying the price. Swift sings: "Got love-struck, went straight to my head / Got lovesick all over my bed," revealing how the lows and highs both make a relationship beautiful. In the song, Swift embraces the title with her lyrics: "But if I'm all dressed up / They might as well be lookin' at us / And if they call me a slut /You know it might be worth it for once." She dives into the public scrutiny, personal encounters with the media, realizing that the constant talk about her, good or bad, is inevitable as a public figure.
Swift then goes on and provides a contradictory standard about the different levels of criticism men and women receive by singing: "Love thorns all over this rose / I'll pay the price, you won't." She has done so in her previous songs "Blank Space" and "The Man," as well. "Sl*t" additionally talks about how she has been targeted by the media for her relationships.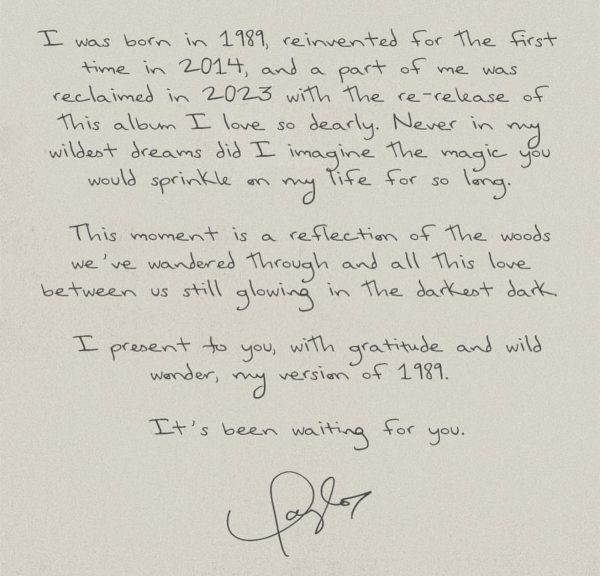 Next on the track list is "Suburban Legends" which explores a sea of nostalgia, longing and heartbreak for the young Swift. Taking place in a small suburban setting, Swift tells the story of a couple who are not seen as compatible. She displays this with her lyrics: "I had the fantasy that maybe our mismatched star signs would surprise the whole school," setting the scene that she longs for this relationship to last, but also realizes how that it might become a surprise to others. She holds out hope that they would be the ones to beat the odds apart from their differences and that he would not be just another chapter in her diary.
The chorus of the song emphasizes the fact that both her and her love interest were destined for great things, hence them being "born to be suburban legends." "This relationship was only temporary though, but they told each other that they would get back together, only intensifying the emotional impact. The outro of the song focuses on the aftermath of the relationship and how it does in fact not last. Swift sings: "I dash to the door/You don't knock anymore and I always knew it/That my life would be ruined." leading us to believe that the person never officially ended it with her, resulting in Swift breaking her own heart.
Taylor Swift has provided fans with the ability to explore themes of songs, some including romance, youth, societal differences and empowerment.
All in all, we would give the album a 4.5/5 feathers.