---
Many students' once fun-filled thoughts about summer are now replaced with an anxious mindset about the upcoming school year.
Transitioning from summer to school is not an easy task, so one has to learn how to physically and mentally prepare themselves.
Although being physically prepared is important, English teacher and mother Erica Littleton sees the main challenge for starting school as being mentally ready to start.
"I think sometimes the hardest part is just kind of getting started and realizing you're [going to] be okay," Littleton said. "…Reminding yourself that you did it well last year and that you can do it again this year."
Starting school this year has been even more of an adjustment than usual due to the renovations, which has helped a lot of students not to feel alone by not knowing where to go.
Eleventh grader Vicky Chen feels that the first couple days of school were exhilarating, but as the first full week of school came to an end, it made her feel exhausted.
"Starting the first two days of school definitely benefited my mental state because everything was new to everyone like the school and classes, and I felt a little euphoric," Chen said. "But after it all wore off, the first full week back… [was] really draining, especially because my sleep schedule is feeling a big shock."
Schools are working hard on making sure that students feel as safe as possible discussing this subject at school.
Michaele Rayburn, a Spanish teacher at SHS, believes that the school is moving in the right direction regarding discussions about students' emotional and mental health.
"I think the struggle has always been there, but I think the past years it's become more vocal and more acceptable to admit that you're struggling mentally," Rayburn said. "So I think that's a step in the right direction."
Although the school is headed in the right direction, Littleton feels as if SHS needs to do more to bring in conversation about the struggles of dealing with mental health.
"I think the school has improved in the resources and the conversation with mental health, but I think there has to be more conversation, not just once or twice or three times, but…an ongoing conversation," Littleton said.
Chen agrees with Littleton in the sense that the school needs to do more to keep bringing  awareness to the subject.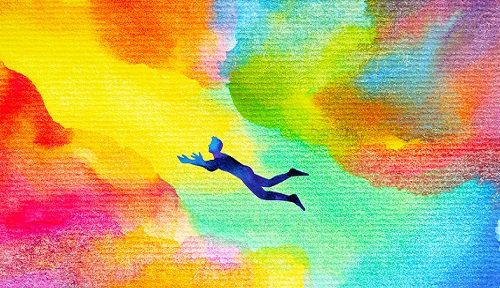 "I think the school is doing many things right, but sometimes the things they talk about falls short," Chen said. "I can tell that they approach mental health correctly, but I…know a lot of people that are still struggling."
Mental health has become more visible throughout the years, causing schools to add it into their Health and Physical Education curriculum and through different clubs/organizations. Counselor Matthew Shervington believes that this helps create a positive environment for the students.
"We try to work proactively to first create a positive school climate where students feel welcome, supported, respected, and valued," Shervington said. "…I believe groups like Student Council, Aevidum, Alliance, Multicultural Club, Warrior Council, Psychology Club and many more are doing just that. Additionally, the counselors are proactive in trying to provide mental health awareness lessons with the Health and Physical Education department who does a two week unit on mental health in both Health I and Health II."
With the hard subject of suicide, Shervington strongly feels that a student needs to have a trusted adult, whether that be at school or home, that they can talk to.
"A trusted adult at school will ultimately work with you to get in touch with your school counselor or the school social worker who can provide you short term mental health care, tools, and resources to get through suicidal ideation," Shervington said. "Both of those parties can also connect students and families with more permanent resources like outpatient counseling services, school-based outpatient counseling services, and more."
In-service training over the summer for teachers helps them recognize signs of students and colleagues struggling with mental health.
Rayburn shares that the counselors are the ones that get notified first, and then it goes to other services.
"The steps are to recognize that a student is struggling and offer help in personally talking to the student…," Rayburn said. "…[Then] guide them to where there's other services, counseling services, or other outside sources to receive help"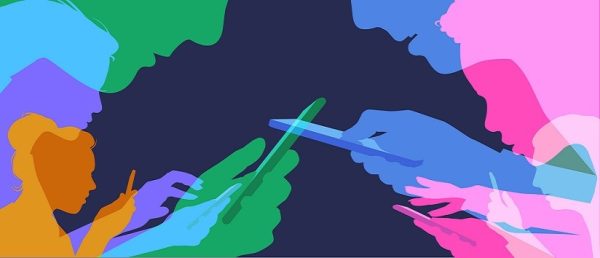 A big factor in what causes mental health struggles nowadays is the use of technology.
"I think that the cell phone is a great invention that, when used appropriately, is a wonderful device," Shervington said. "…With their brains developing, even the most savvy of teenagers may not be able to delay that gratification, and ,therefore, phones become a distraction and can have a negative impact on a teenagers sense of self-worth, ability to discern what truly makes them happy/mentally well, and their ability to get healthy amount of sleep among other things."
With technology being a big part of school life, Chen feels as if different forms can be a distraction since everything is so accessible online, causing her not to think as hard.
"With everything being online and resources being so accessible, I think it has really upped my learning potential, but also made me lazy at times since I don't have to think as critically as I would if I were not in a digitalized world," Chen said. "Having everything at your fingertips makes learning so much easier but opens up so many tempting shortcuts."
The transition from summer to school is a challenge that everyone is facing, whether that be mentally or physically.
Getting further into the school year, some might feel that they are alone in the way they are feeling, but Rayburn wants others to know that that is not the case.
"I think the most important thing to know is that we all struggle," Rayburn said. "There is not this perfect world that everybody thinks, and that what's important is to recognize it and know how to cope."
As the academic year continues, students need to be willing to reach out for help from peers and adults they trust, alongside resources provided by the school's counseling office.
If one is struggling with suicidal thoughts,  dial 988, the Suicide and Crisis Lifeline, to get help immediately.