Groncki Leaves Legacy for School Board
Geraldine "Jerri" Groncki, 77 year-old school board member, passed away on Friday, Jan.10, 2020 in her home.
Groncki served on the Southern York County School board for 27 years and the York County School of Technology School Operating Committee for 24 years. 
She also served as a State Regional Representative for the PSBA. 
"Besides her husband, she leaves four children, Scott K. Groncki of York, Randall C. Groncki and wife Alicia of Leesburg, VA, Christa M. Bryant and husband Donald of New Freedom, Alicia R. Bradley and husband Stephen of Purcellville, VA.; 10 grandchildren and a brother, Edward McKenna of New Freedom," according to her obituary on Legacy.com. 
Robert Schefter, who has sat alongside Groncki for 18 years, highly valued her help and aid to the school district, as stated in the January school board meeting's video recording. 
 "We all on the board all know Jerri's dedication from the board perspective. It was really driven home for me when her daughter delivered her eulogy and lamented jokingly how many times they had to sit down and listen at dinner to her talk about the many things that the school board was doing that she was involved with and how wonderful the school system was," said Schefter.
During the same January school board meeting, superintendent Dr. Sandra Lemmon also shared many years on the board with Groncki.
"I knew immediately [after meeting her] what an incredibly special lady [she was] and then had the opportunity to work closely with her as I moved into director of the curriculum," said Lemmon. "Just to know that we would always have the voice of reason and the understanding of what education was all about.-Jerri would always be remembered as an incredibly strong, caring, nurturing, smart, passionate and genuinely classy lady. She was a role model for all of us, on how we should devote our lives to serve compassion for everyone in the world around us."
Shefter stated the lasting impression Groncki will have on the school district.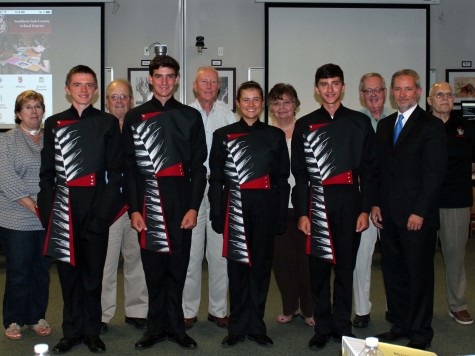 "… even though Jerri may no longer physically be with us, I think we as a board, as an administration, as [a] district will continue to feel her presence. Our condolences go out to Ron and the family during this difficult time," said Schefter.