Susquehannock to Collaborate with York Opioid Collaborative to Present Presentation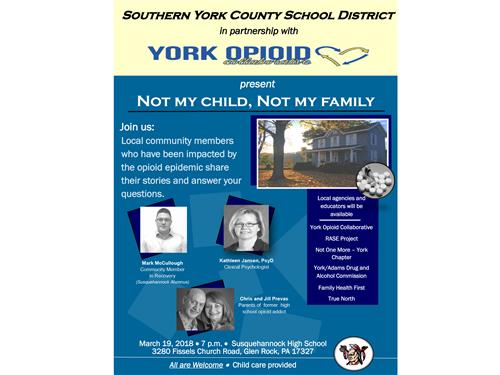 Susquehannock High School will collaborate with the York Opioid Collaborative on Monday, March 19 to host a presentation titled, "Not My Child, Not My Family."
There will be several speakers who have been impacted by the opioid epidemic including Susquehannock alumni.
Agencies, including the RASE project, Family First Health, Not One More, and other educators will also give more information on projects in the community to fight against the opioid epidemic.
The presentation is open to the public and will begin at 7:00 p.m. in the high school auditorium.
There will also be an assembly for the high school students in the afternoon.