Students created a white-out and raised close to $1,000 in an effort to support a classmate battling cancer.
Susquehannock High School, along with senior Keira Woods, hosted a white-out event at the homecoming football game, selling over 500 shirts for the event.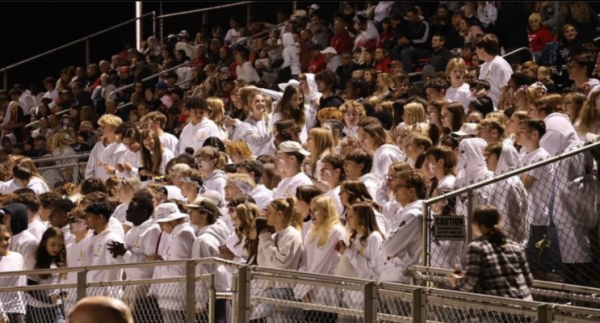 The #KeiraStrong movement supports Woods, who has been fighting a rare form of leukemia, a type of blood cancer, since 2018. Woods has been undergoing treatment at Penn State Hershey Children's Hospital. Earlier this summer, she underwent a life-saving bone marrow transplant.
THON is one of the supporting factors. All of the money raised is donated to the Four Diamonds organization which helps families at the Penn State Hershey Children's Hospital who have a child battling cancer.
"Four Diamonds uses their donations to do research, cover treatment costs, provide art and music therapists, and so much more," Woods said.
THON is one of many organizations that try to give families peace of mind while going through such challenging times. Thus, it will alleviate the stress that families are dealing with through donations lowering the cost of treatment and other financial needs.
During the year, students can raise money in order to help find a cure for pediatric cancer.
Students can help the cause by not only buying t-shirts but by also spreading the word across social media and posting #keirastrong.