Student Council Plans Jail-a-Teacher
Want to get out of class? Jail-a-teacher is making its way back to Susky this year for its second year in a row. The event will take place all-day on April 26, and it is $10 to get a teacher out of class for the first ten minutes. For every minute after, it is $1 additional to the flat rate of $10 to get a teacher out of class. If students give enough money, teachers can be out for the whole class period. There will be no option to pre-pay ahead of time in different class periods, so be sure to bring money to the gym lobby at the beginning of the period. Sign-up quickly! Only the first five classes who sign-up are able to get their teachers jailed. All profit made will be donated to the American Cancer Society.
About the Writer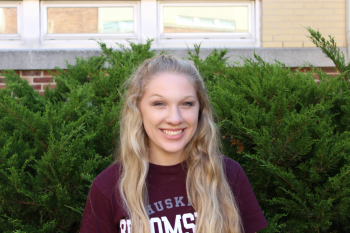 Logan Garvey, Editor-in-Chief
Senior Logan Garvey, a third-year Courier reporter, is editor-in-chief of the publication. At Susquehannock, Logan is also a part of the cast and crew...