AP Environmental Science Students Go Green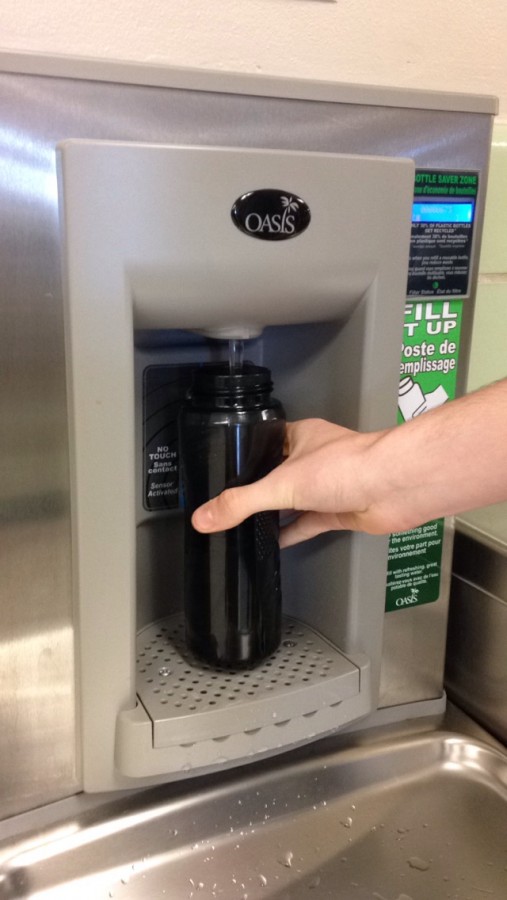 By Grace Burns, Assistant Editor-in-Chief
April 11, 2016
  Humans dump over 5 million tons of plastic into the oceans each year, and students in AP Environmental Science, or APES, are taking a stand against this pollution.
  For months, students in APES have been working on an interactive and primarily student-run project that aims to decrease plastic water bottle usage in the building.  By dividing into four committees, finance, marketing, research and engineering, students formulated plans to install water bottle fillers throughout the school.  Quick and easy to use, these fillers would likely help to encourage the use of reusable bottles.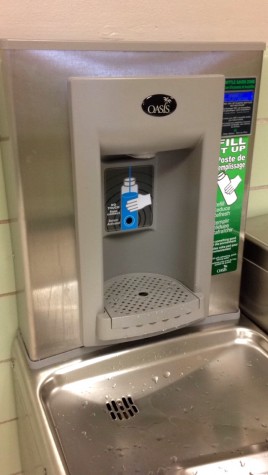 After dedicating lots of time and effort to the project, the APES students achieved their goal with the recent installation of a retrofit water bottle filler, which was funded by staff donations, located near the cafeteria.  
  Senior and APES student Rachel Pugaczewski is overjoyed about the success of the project and hopes that students will take action to become more environmentally friendly.
  "I was very surprised by the immense amount of bottles that the student body uses," said Pugaczewski. "I hope that the filler will encourage students to reuse their bottles, and I'm very proud of our class for what we've accomplished."
  In order to fund their vision, students had to reach out to various business leaders and staff members.  Not only that, students also evaluated the infrastructure and surveyed other students to determine the potential effectiveness of the filler.
  Science teacher Barbara Nealon has overseen the project and is extremely humbled by the work of her students and the response from the faculty.
  "As a teacher, what means the most to me is that it was completely student-driven," said Nealon. "The second thing that means the most to me is that the faculty and staff of this building supported [the students]."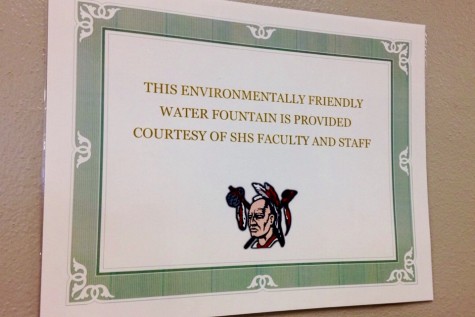 Continuing the success of their project, APES students are looking forward to the next full installation in the auditorium lobby that is funded by Bubb Insurance.
  Senior and APES student Nic Williams has been actively involved in the project and is hopeful for the future of his and his classmate's actions.
  "I believe it'll be beneficial to the school and the environment," said Williams. "It really helps the school move forward in a green movement."
  By the end of the school year, APES students hope to have installed a total of 5 water bottle fillers and eventually expand the scope of the project to other buildings.  
  Although a large-scale issue such as plastic pollution in the oceans can seem daunting and overwhelming, taking action even in the smallest ways makes a difference.