8 Girls Learn the Importance of Confidence at JA Symposium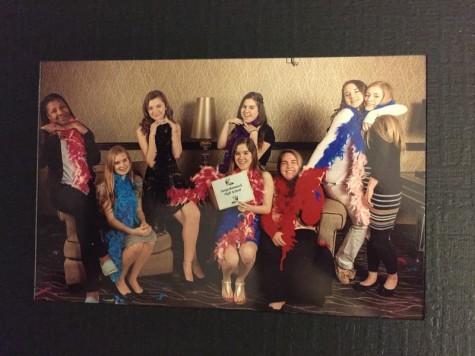 Eight girls learned more about how to be strong, independent women at the Junior Achievement Symposium on April 8.
The event took place at the Wyndham Garden hotel in York.
According to guidance counselor Kate Miklos, Junior Achievement is an organization that is statewide. It promotes activities for youth K-12, and the JA symposium was just for 10th and 11th grade girls.
"It is the opportunity for business women from the community to come and mentor the girls that are chosen… [The girls were able to] bounce questions off [of their mentors], and maybe they can help them with job shadowing or education and job outlook in the future," said Miklos.
Each girl was partnered with a mentor and was able to hear advice from some important business-women in our community.
Sophomore Kristy Smith had Kim Bracey, the mayor of York, as her mentor.
"It surprised me that we had mentors at our table, and we got to spend the day with some well known women," said Smith.
Junior Tess Clancy said she was taught a lot by listening to her mentor.
"I learned how to manage money, and if you try hard, you can get anywhere you want," said Clancy. "One of the people [at the event] was really fun, energetic and young. She's already a manager for some place, so if you work hard you can get to where you want to be."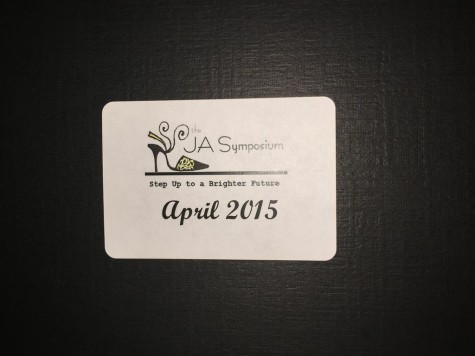 Besides talking to their mentors, the girls were able to listen to some successful women talk about their careers and were able to hear about how to be successful for themselves. Later on, they listened to inspirational guest speaker Harriet Turk. Turk is known for her inspirational speeches, and can relate to students well because of her background. As a teen, she struggled with identity crises, felt like she had to be perfect, and had an eating disorder that took years to overcome.
Many people really enjoyed this part of the day.
"I liked the motivational speaker and the empowerment part because a lot of girls are not comfortable in their own skin, and they're not confident going towards their careers," said Smith. "It really helped to boost confidence to go forward [into the rest of our lives]."
Miklos thinks that zumba and the guest speaker were two highlights for the day.
"I think there were two things that really stood out. One was a fitness owner who did zumba with them, so that was a lot of fun. The other was a keynote speaker who was a woman from Tennessee," said Miklos.  "She was just very real and was a motivational speaker but had a lot of humor that made the girls feel like they could relate to her."
Even though JA Symposium was directed towards sophomore and junior girls, adults were still very moved by the program.
"I thought it was a great experience as a staff member to be there and get to see [the girls participate in the program]," said Miklos. "[It was also a great experience] for the girls to get out there and connect with successful business women in the community and have those connections they can utilize in the future."
Harriet Turk made the girls repeat a saying over and over again in hopes of them eventually believing in the statement.
"I am somebody special. If you don't like me, TOUGH. Cuz I am cool enough, smooth enough, and doggone it, I am HOT enough to be who I want to be!"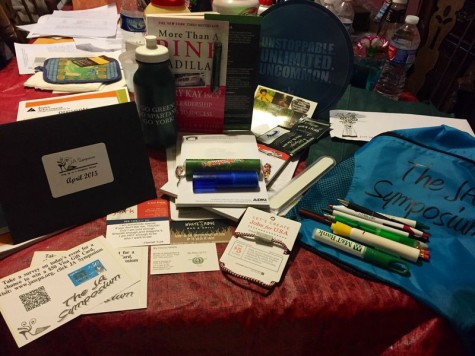 About the Contributor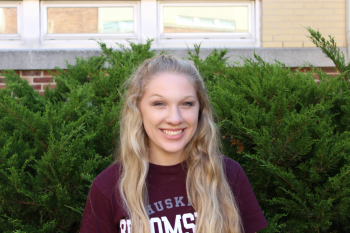 Logan Garvey, Editor-in-Chief
Senior Logan Garvey, a third-year Courier reporter, is editor-in-chief of the publication. At Susquehannock, Logan is also a part of the cast and crew...