Warning: Spoilers ahead.
Seas of pink flooded theaters, and "Hi Barbie!"'s loaded the ecstatic air on July 21, 2023.
Groups of decked-out "Barbie" fans sat silently, anticipating a pink-filled and glamorous chick flick.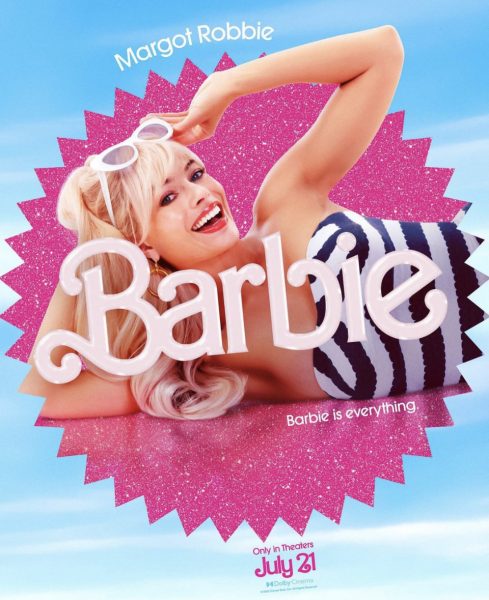 To their surprise, everything after the opening dolled-up 2001 Space Odyssey parody scene was a thoughtful and cerebral insight into womanhood in America. What was predicted to be a shallow and light-hearted movie following stereotypical Barbie, represented by Margot Robbie, ended up as a showcase playing on messages of gender imbalance in society.
The "Barbie" movie itself is already making history, with Greta Gerwig becoming the first woman to direct a film that surpasses the billion-dollar mark at the box office. The "Barbie" movie has made more than $1.2 billion worldwide, according to Forbes, and is expected to surpass "The Super Mario Bros. Movie" as the top-grossing film this year.
Production designer Sarah Greenwood and set decorator Katie Spencer did incredible work on the movie, from plastic waves in the ocean to Ken's mojo dojo casa house, and even caused a global shortage of the bright fuchsia pink that covered Barbie's iconic dreamhouse.
However, even though the work was amazing, at times it felt a bit overwhelming to have so many different types of Barbie lore in one place. At times, it felt like the extensive Barbie outfits and historical tidbits took away from the movie and distracted the audience. One example of this could be the many different types of archival clothes that made a show in the movie.
The movie follows Barbie as she leaves Barbieland to help the person playing with her find happiness in an effort to fix her flat feet and other un-barbielike characteristics. While on this journey, she realizes that when it comes to gender roles, the Real World and Barbieland were diametric opposites.
Ken, played by Ryan Gosling, also comes to this actualization, and, having been oppressed in Barbieland for so long, determines to bring the privilege he felt in the Real World back to Barbieland in the form of a patriarchy. After a detailed plan, a battle of the Kens and some light guitar playing, Barbie and Ken work out their differences. It ends with Barbie choosing to be human and the Kens of Barbieland starting to work for equality.
The cast of the movie, specifically Gosling and Robbie, had amazing chemistry and perfect comedic timing. America Ferrera, who played Gloria, a stressed Mattel employee, delivered a moving and heartfelt speech near the end of the movie, a trope that the director Greta Gerwig had also written into her earlier films "Lady Bird" and "Little Women." Gosling especially shined in his role, pulling off a humorous mix of deadpan humor and charismatic "Kenergy." Overall, the casting worked very well for the movie, with everyone having a moment to shine and each member of the cast playing skillfully off of each other.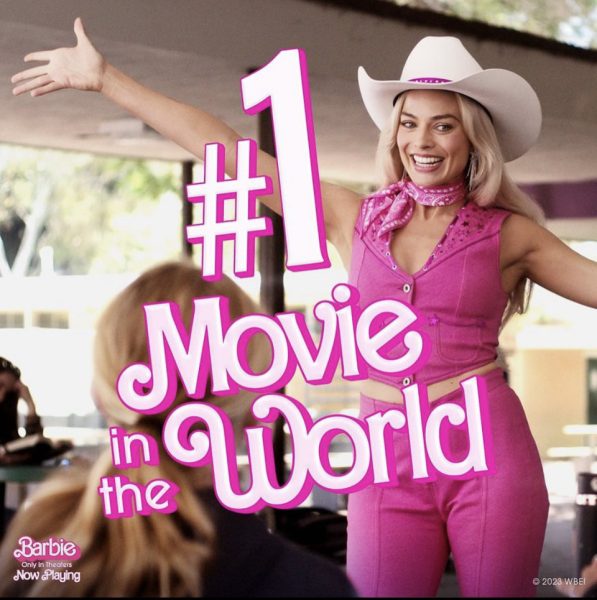 The energy of the movie was an engaging combination of profound thoughtfulness and vivacious vibrancy. It ranged from flawlessly choreographed dance scenes to contemplation on life's purpose and meaning, which made it all the more attractive to many viewers.
The message of the movie was also one that appealed to many watchers and flared some controversy over films with political messages. On one hand, viewers were expecting a movie filled with levity and easygoing wit but instead got a deep metaphor for gender roles in society. On the other hand, movies have been used to spread messages, ideas and thoughts for about as long as they have been made and this one was simply doing the same.
Many have said that the movie was not trying to force a political ideal but instead trying to recognize a real-world problem. It does not promote misandry but rather recognizes misogyny and the impact that it has on everyday life. The issue with this is that the "Barbie" movie is not a movie for kids, contrary to popular belief, as the meaning would be lost on them and some of the magic taken away.
In the opinion of many, "Barbie" has created a conversation on the way people can look at gender inequality and how a deep message can be roped into a shallow story.
All in all, I would give the movie a 4.5/5 feathers for its delightful execution and unique impact.