Seniors Aim for the Stars With Future Plans
This year's class of 2023 seniors have big plans for the future. From majors in biology to music performance and commitments to colleges to make a name in sports, these six students are part of this year's graduating class that are bound for future successes.
Colin Baust-Crain
Colin Baust-Crain, heading out of state to Loyola University in Baltimore, Maryland, will be majoring in Biochemistry.
"I decided to go to Loyola for many reasons, but the influential factors were the campus community, aesthetics and locality," Baust-Crain said. "When I visited, it was evident that people who went to Loyola all had a collective aim for greatness. I don't think I saw a single person who didn't care about their success."
Loyola also appealed to Baust-Crain's love for the natural world around him.
"The campus is also beautiful with a natural enclosed feel that isolates it- in a good way- from the surrounding cityscape, which produces a two-world feel instead of just one where I would be stuck exclusively for the next 4 years," Baust-Crain said.
Despite his many successes in high school, Baust-Crain's favorite memories were beyond those successes, when he felt at one with those around him.
"My favorite moments in high school were not personal successes or parties but instances where I felt a sense of belonging," Baust-Crain said. "For example, when I was a part of track or swim, there were instances where either the team would win an important meet or we'd all fail together. Everyone connected through these events in a way dissimilar to anything else in school. That higher connection, of being a part of something greater than oneself, is exhilaratingly motivational."
Baust-Crain's advice to underclassmen stems from his own high school experiences.
"I'd advise underclassmen to find something extracurricular throughout the entire school year that involves a team," Baust-Crain said. "Being a part of a team outside of the school atmosphere generates a sense of companionship that cannot be found by isolating oneself. I personally wish I had done more of this in my high school career. For those who worry about the distraction of sports from academia, remember that it is better to 'fail' together than succeed alone. You'll become a much better person in the end."
Ian Davis
Heading into the field of engineering at Penn State University's Main Campus is Ian Davis.
Majoring in mechanical engineering, Davis finds his passion for the field from his hobbies in technology as well as his parents, who are both engineers.
"I decided to go to Penn State because of its Alumni network and the quality of its programs and curriculum," Davis said. "I never originally wanted to go to Penn State, as I wanted to go out of state, but living in Pennsylvania and having the opportunity to go to such a good institution through the in-state costs is a huge benefit for me. I have been there several times and I love the campus, especially in the summer."
Davis found some of his favorite moments in high school in his passions for filming and music.
"Although I can't choose one specifically, I have plenty of favorite memories," Davis said. "Whether it was going to marching band competitions or staying after school and playing in the jazz band, filming movies or writing scripts for our newscast, there was always something for me to be involved with."
From his heavy involvement in the high school community, Davis balanced his grades with his activities during his 4 years at SHS, and he hopes underclassmen choose to enjoy the high school experience and be involved, but also to place the right amount of focus on academics.
"My advice to underclassmen would be to, first and foremost, stay on top of your grades," Davis said. "There are so many opportunities if you have the academic rigor to back yourself up. Getting assignments in on time and removing distractions helped me out the most. However, don't put all of your time into your schoolwork. Put time aside for extracurricular activities or sports. High school is not completely about getting the perfect grade or getting valedictorian, but it is more about the friends you make and the activities outside of school that will make it more enjoyable."
Erin Finnigan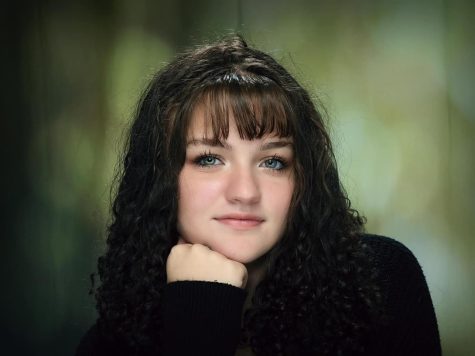 On the musical side of things, Erin Finnigan, the vocalist of the SHS Jazz Band and a PMEA music participant, is attending Shenandoah University.
Those who have listened to Finnigan's talented voice would not be surprised to know that she has decided to major in vocal performance.
Shenandoah stood out to Finnigan for several reasons, among them being the connections to her family.
"My mom went there for graduate school," Finnigan said. "It's also so close to where I was raised. It's a small school and I feel as if I would have a lot of opportunities there."
Her favorite high school memories involve her passion for music performance as well as being with her friends.
"Being able to be a part of the jazz band has definitely been one of the best experiences for me," Finnigan said. "Being able to make music with so many talented musicians is so wonderful."
Finnigan wants all students to pursue their interests with their best efforts.
"My advice for underclassmen is to do what you want," Finnigan said. "You have all the resources you need to succeed, and even if you don't, you at the very least tried."
Matthew Snyder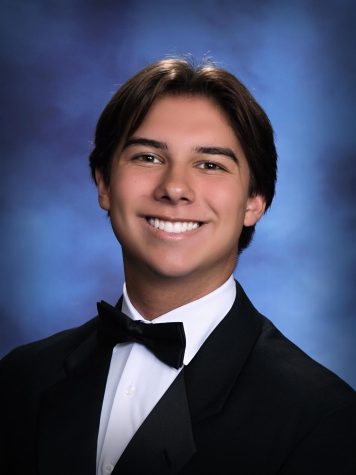 Matthew Snyder is heading South to Florida State University to major in finance.
With a passion for playing volleyball at SHS, Snyder is excited for the athletics at Florida State as well as the academics.
"I decided to go to Florida State because of the great academic and financial benefits," Snyder said. "Florida State also has an amazing sports atmosphere that I am looking forward to."
Like many of the other seniors, Snyder's favorite high school memory is of an annual senior tradition.
"[My favorite memory was] spending the day at Baltimore Inner Harbor for Senior Skip Day with my friends," Snyder said.
Snyder's message to underclassmen is that high school is all part of the journey to success.
"My advice for underclassmen is to look at the bigger picture and even if school, sports or other things get stressful, keep pushing toward your goals," Snyder said.
Jake Wade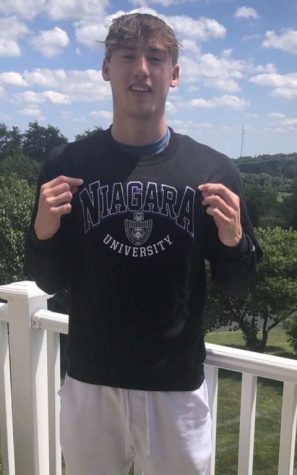 Jake Wade, known in his high school career at SHS as a swimming fanatic, will be attending Niagara University to major in finance.
"I decided to go there because I loved the feel of the campus, they have great academics and I thought it would be the best fit for me athletically," Wade said.
With his high school years spent in the pool under the coaching of Brian Wingert, Wade has many favorite memories, especially with the swim team.
"My favorite memory from high school was winning a silver medal in the 100-yard freestyle at the state championship during my sophomore year," Wade said.
Wade leaves current underclassmen with a piece of advice.
"My advice would be to stay organized and get all your work done on time," Wade said. "Don't procrastinate, since it will only add more unnecessary stress."
Ali Zapach
Ali Zapach, committed to Shippensburg University for tennis, will be majoring in Mechanical Engineering.
Zapach left her impact on SHS both athletically and academically, pushing herself to be a well-rounded student.
For her, Shippensburg stood out in both of these areas.
"I decided to attend Shippensburg University because I wanted to attend a larger school and also wanted to major in mechanical engineering," Zapach said. "I liked the engineering program there as well as the tennis program."
In high school, Zapach's favorite memories involved attending a favorite student tradition.
"My favorite high school memories were at the homecoming dances," Zapach said.
With college just around the corner, she advises all SHS students "to find something that you are passionate about and work hard at it."
Leave a Comment
About the Contributor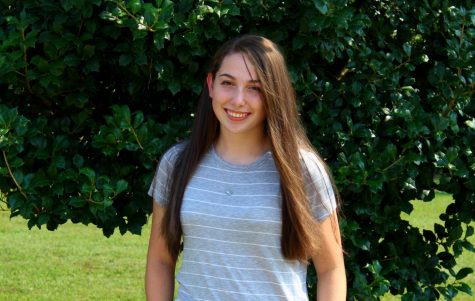 Alexa Viands, Editor-in-Chief
Senior Alexa Viands is the Editor-in-Chief for the Courier and is a third-year staff member. Lex is looking forward to writing many different styles of...