Boys Lax Attacks the Postseason
For the second year in a row, the boys lacrosse team made it into the YAIAA playoffs and qualified for the District III playoffs. 
This past season, the team had an undefeated regular season.
Coach Thomas Mayne led the team to the YAIAA league championship game against Central. A contest they lost 10-4 for their first loss of the season. But their season hasn't come to an end yet.
View this post on Instagram

"We will learn from our mistakes and try to correct them so that we play better," Mayne said. "That is something we have been doing all year… We have a philosophy that whether we win or lose we are always competing against ourselves trying to minimize our errors and achieve as near perfect a game as we can play."
Senior Zach Pecunes has had the opportunity to learn from Mayne throughout his high school lacrosse career. 
Pecunes knows the strengths and weaknesses of the team and hopes to only grow stronger as the postseason continues.
"Our biggest strength is that we are a very well balanced team… we all are capable of playing our roles and doing them well," Pecunes said. "Going forward, we need to focus, relax and live in the moment [also to] be confident in our abilities."
Pecunes knows that there is still work to do in order to go far in the postseason and make history.
View this post on Instagram

Senior Trent Leuba played excellently through the regular season but was injured before postseason.
Leuba has been watching the team execute on and off the field and has high hopes as postseason begins.
"I expect the team to charge strongly ahead into districts and take care of business by simply winning games," said Leuba. "We all understand we have what it takes to win a district championship and go beyond that to the state level."
Not only has the team achieved an undefeated regular season and made it into the postseason, ten players have been named  to the YAIAA All-Star team.
View this post on Instagram
Mayne was given the top honor and was named "Head Coach of the Year".
The first team honors was given to senior attack Ben Tomasic.
Junior attackman Tristan Coleman, junior midfielder Dominic Eckles, junior defenseman T.J. McKee, senior defensive midfielder Zach Pecunes, senior long-stick midfielder Tim Minnaci, senior goalie Trent Leuba and junior face-off Brad Bennett were named to the second team.
Honorable mention was given to junior midfielder Doug Reinecke and junior defenseman Brad Simons.
The boys lacrosse team opens District III play on May 19 against Berks Catholic on their home turf.
Leave a Comment
About the Writers
Tricia Rawleigh, Reporter
Junior Tricia Rawleigh has been apart of the Courier staff for three years. Outside of the Courier, she takes part in Mini-Than and is on the girls volleyball...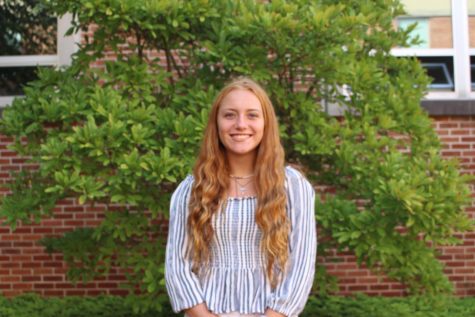 Maggie Grim, Broadcast Anchor & Reporter
Freshman Maggie Grim is a reporter for the Courier this year. Grim is a member of the varsity field hockey team. She is excited to contribute as a news...