Fires Rage in Australia: How Can We Help?
Sparks of gold and ash fall around blazing limbs,  amid the sound of animals crying out for help- these are signs of an environment dying.
The Australian wildfires, images of hurt animals and a land of fire flood social media and our news.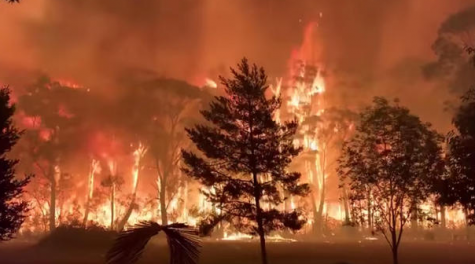 "A total of 27 people have died nationwide, and in the state of New South Wales (NSW) alone, more than 2,000 homes have been destroyed or damaged," said Jessie Yeung ,reporter for CNN. 
The bonfires worsened on Friday, Jan. 10 when the hot, dry,windy conditions mixed, binding together two large fires into one that fills a span of around 1.5 million acres. 
"What we're really seeing with a number of these fires merging is a number of small fires started by lightning strikes, across the landscape," New South Wales Rural Fire Service spokesman Anthony Clark told the Sydney Morning Herald. "And as they grow, we see fires merging," Clark said.
These winds have reached a high of up to 55 mph which then can take sparks and blow them around starting new smaller fires that will then grow.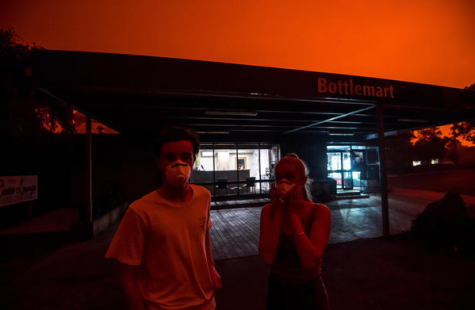 Many of the warnings sent out for Australia's population has stated, "It's too late to leave."
Although Australia has had many "fire seasons" that have burned more overall, their locations are much closer to civilization this time around. 
"Scientists have published numerous studies showing that Australia's climate is becoming hotter and drier because of human-caused climate change, and these trends are dramatically amplifying the risk of bush fires and lengthening the fire season," said reporter Andrew Freedman from the Washington Post. 
Around 1 billion animals around Australia, some only native to that area, have been affected and/or killed by these fires.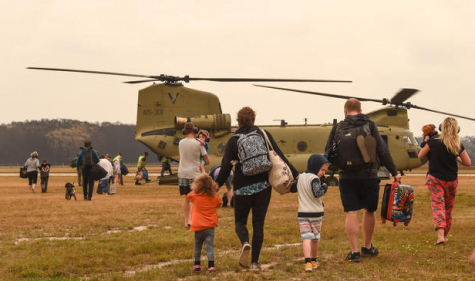 The question now is how to help.
These are some of the organizations that are aiding in the relief of these fires:
The Australian Red Cross has already been able to send 1,285 trained staff and volunteers to disaster-affected communities. In more than 69 evacuation and recovery centers, their emergency teams have been ready to welcome people who have fled from the fires. "While other organisations do an incredible job fighting the fires, repairing the damage, or distributing food, water and other essential supplies, we play our part in the big picture by caring for the people," said the American Red Cross. 
GIVIT is an Australian made organization that matches any and all donated goods with items that are requested from the victims of the fires. These would be items such as car batteries, gas pumps or fence posts.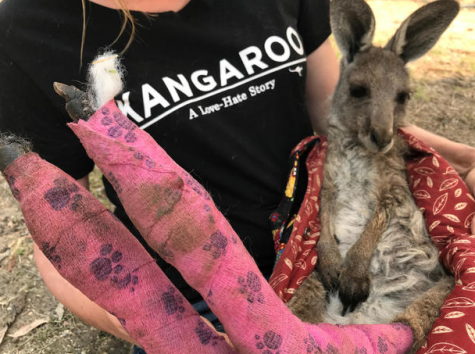 The Salvation Army, like many other organizations, insists on money donations instead of goods because of issues with storing those goods. "Donations are funneled to various forms of assistance, including mental health support and housing. Financial donations also allow residents the opportunity to make their own choices and inject much-needed funds into local economies and businesses, helping communities recover sooner," stated the Salvation Army in their description. 
This group supports the local fire departments and community workers in rural fire brigades. The donations are directed towards emergency efforts and non-emergency community work. 
Leave a Comment
About the Contributor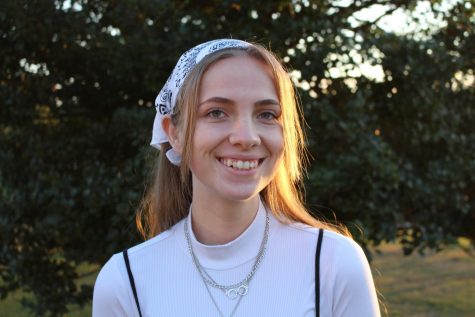 Emily Polanowski, Co-Editor-in-Chief
Senior Emily Polanowski is the C0-Editor In Chief for the Courier staff this year. She finds article writing and video to be her favorite mediums. Outside...