Mental Health Day Kicks Off
For the first time in school history the school held a Mental Health day on May 3.
The purpose of this day was to relieve some stress for the upcoming tests that many students would be taking part in.
There were many activities stationed all around the school, such as cookie decorating, coloring, painting, reading, movies, K-pets, gaga ball and much more.
One of the most popular rooms was the K-pets room that had multiple service dogs, one of them being Bodhi Platts.
Students were informed about the process of certifying a service dog while petting them.
Not only did students get to see Bodhi, but they even got to meet his sister.
The only complaint students had toward this room was how busy it was, and sophomore Desiree Toms-Witmer had a suggestion for next year.
"I would like to see more dog rooms or a bigger dog room," said Toms-Witmer.
After K-pets another room that students could take part in was a discussion room with friends, where one could play card games.
Next was sugar cookie decorating; everyone was given three cookies to start and had many different supplies provided to decorate cookies ranging from frosting to sprinkles.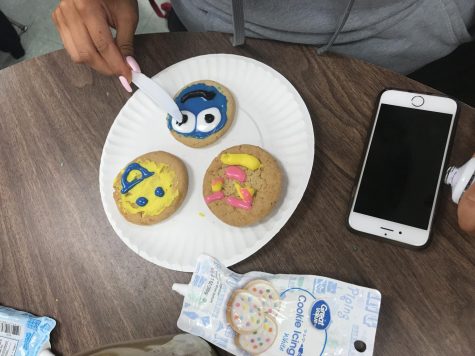 In the end, there were a lot of comments on how people wish there was a signup sheet for the different activities because sometimes a student would get there too late and wouldn't be able to participate due to it being too full.
Senior Anataly Cruz liked the idea but had some good suggestions for next year.
"I enjoyed the activities available for students, and I would like to see it more organized next year. It should also be a whole day not just the last two hours of school because most students wanted to go to more than just three of the activities," said Cruz.
After the activities, there was a hypnotist who performed and even used some students as volunteers.
According to junior Claire Morgan, the hypnotist was a hit.
"I really liked the hypnotist. He did a great performance, and I would be interested in seeing him come back next year," said Morgan.
Many students such as junior Hunter Taylor believe the mental health day should be optional if you have a ride home and do not feel like participating.
"I think it should have been optional and maybe for the juniors and seniors to be able to opt out of it and go home early. It was a waste of time; I literally sat and did nothing and feel like I'm supposed to be learning and not sitting and doing nothing," said Taylor.
If this were to occur next year. It is highly believed that a schedule could make things run smoother and make students happier and less stressed.
About the Writer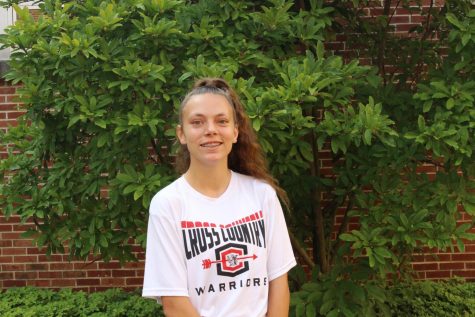 Kylee Galante, Reporter
Junior Kylee Galante is a first-year reporter who is interested in covering sports. She enjoys running and is part of the cross country, indoor track and...