First Mental Health Fair to be Held
By Anna Feild, Arts & Entertainment/Features Editor
May 1, 2019
The first ever Mental Health Fair will be held at Susquehannock on May 3.
The school will operate on a half-day schedule, and students will have the chance to participate in different stress-relieving activities in the afternoon.
This event was brought to life by Aevidum with some assistance from Student Council.
The idea behind this day is to help lower stress levels before Advanced Placement, Keystone and finals testing begins, aiming to address the mental health of students.
The fair is divided into two blocks. The first block will feature students attending three different areas with different stress-relieving activities, and the second block will be an assembly featuring a guest speaker who will speak about stress reduction.
Students will be able to choose what activities they go to, such as relaxation coloring books, painting, brain teasers, basketball and mindfulness, among others.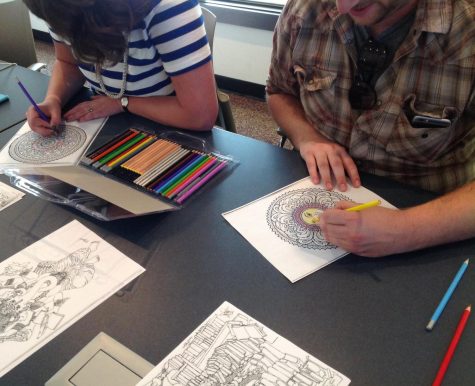 School counselor and Aevidum co-advisor Matthew Shervington said the idea for this day stemmed from a conversation with Aevidum members.
"At the beginning of the year, we kind of had an idea with some of our students, like what's something we can do with all of our fundraising we've done over the last three years to kind of have a big program that everyone can relate to?" said Shervington. "My role as a counselor, for the next month, I'll be in testing every day. A lot of kids, they'll be in testing two, three, four times a week over the next couple of weeks, so we figured why not do it as a great time right before testing to kind of have kids be relaxed as they go into what we call 'testing season.'"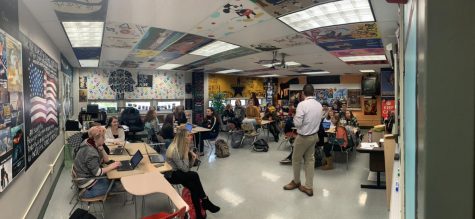 Though some students feel that these activities will relieve some of their testing stress, others feel that this will just cause more stress, a problem Aevidum had to overcome when planning.
"… One of our students, when we were planning this back in September, made a very valid argument that not every student is going to want to participate in a mental health day or a stress-reduction day," said Shervington. "Some students, for them, the best way to reduce stress is to work on school, or some students don't like to be involved in school activities, they just feel that they come to school to learn… we even had some Aevidum members who pointed out, as much as they are an advocate for mental health, this particular day, they might not want to participate in because they have the first AP exam the Monday following."
To solve this problem, the cafeteria will be available throughout the second half of the day for both students and teachers to use to study and review for testing.
Another important aspect to the day, other than reducing stress, is teacher-student connections outside of the academic realm.
"… When students come back to visit, they don't come back to visit to say 'hey Mr. Lewis, I got an A in your class and that's why I'm coming back to visit.' They come back and visit Mr. Lewis because he made the content easy for them, and he also cared about them as a person," said Shervington. "They come back because of those relationships when they come and talk to a teacher, so having that day where it's all about just everyone relaxing and establishing that non-academic connection with one another and reducing that stress and that anxiety."
If the day is successful, Shervington hopes that the event will continue to happen for years to come with some potential changes.
"I'm just hoping that things will go off, for the most part, without a hitch, so that if it goes off effectively we can maybe do something over the course of a full day next year… I'd like for this to be the inaugural one, as I said to teachers, where we're doing this every year but maybe on a whole day capacity," said Shervington.
The Mental Health Fair will be an afternoon filled with lots of activities, stress-relieving, and relaxation for students.
About the Contributor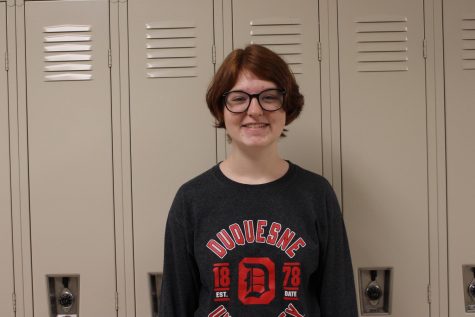 Anna Feild, Arts & Entertainment/Features Editor
Senior Anna Feild is the Arts & Entertainment/Features editor this year. She is excited to help fellow Courier staff members while also working on...