Mei Tomko and Sparrow Place: A Duo to Create Change
Human trafficking is something to take seriously, and this past Saturday, April 6, Sparrow Place hosted a spaghetti dinner and silent auction to benefit victims of sexual assault and human trafficking.
Senior Mei Tomko, a youth representative for the human trafficking awareness group Sparrow Place, helped make the night successful.
"We had around 260 supporters, volunteers, sponsors, donors and board members come out last Saturday. There were also six student volunteers from Susky that came out to help at the event," said Tomko.
The dinner, held at the Grace Church in Shrewsbury, was purposed to aid Sparrow Place in their quest to open a long-term residential restorative program in York, PA for survivors of domestic sex trafficking.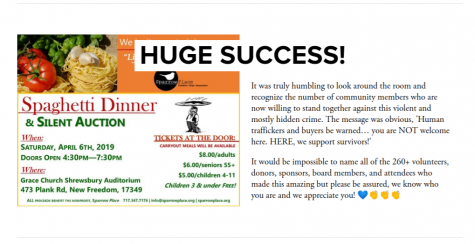 "100% of the proceeds [went] towards the long-term residential and restorative program Sparrow Place hopes to offer. Everyone complimented the spaghetti sauces and seemed to have a great time, so I would call it a success," said Tomko.
As the Sparrow Place representatives and community members came together Saturday night to "Raise a Fork for Freedom!", the work Tomko and her peers have placed in spreading awareness of sex trafficking is paying off.
"At that time last year, Sparrow Place was a small group of local women realizing that trafficking plagued our rural county and wanting to address the issue. Because I was the only teen on the team, I became the "teen representative" for the organization, connecting Sparrow Place to the high school and social media, as well as engaging other teens in raising awareness," said Tomko.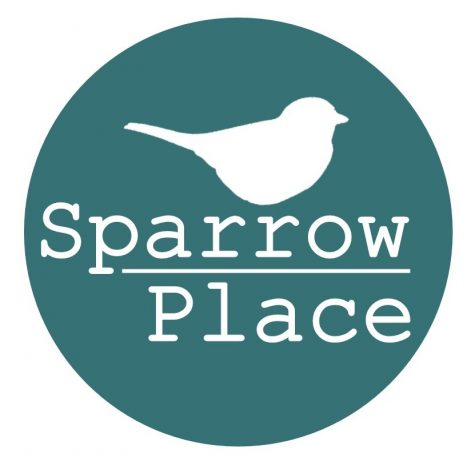 This year in Pennsylvania, 127 cases of human trafficking have been reported, according to the National Human Trafficking Hotline.
The modern-day form of slavery that is sex trafficking is elusive, especially in the United States, more so due to the stigma placed upon the subject of sex.
Sex is a normal occurrence in every person's life, excluding asexual identities, and only until positive conversation and protective education begins will society see any sort of change in the way sex is handled in adulthood.
When sex education is neglected, along with social education, industries like human trafficking are able to thrive due to the naivety of its victims in most cases.
According to Tomko, the industry reaches a value of $150 billion dollars all discovered in our backyards, literally.
Sex trafficking goes largely unreported in the United States with institutions like the Texas A&M University Health Sciences Center reporting that an approximate 14,500 to 17,500 human trafficking cases in the US go unreported each year.
Students like Tomko are attempting to end this trend and educate others on the dangers that come with the ease of connection through social media in this day and age, and this does not go without the recognition of peers and instructors.
Senior Megan Watkins commends Tomko on her involvement and impressive work ethic.
"Mei is one of the most ambitious and driven people I know. She works so hard, has an amazing heart, and genuinely is doing as much as she can to help both people and the environment, as well as spreading awareness about the many issues we have in our world," said Watkins.
Tomko has reason to believe that sex trafficking victims can be caught by the system as young as 12-14 years old and wants to display the importance of education and awareness to her age bracket in the local area especially.
"I think I found my niche passion for human rights issues, so I will most definitely continue my work in this area… I also hope to intern at the U.S. Department of Justice to see how these human rights violations are being addressed on a larger scale, as Sparrow Place is focusing on a local and county scale," said Tomko.
The organization itself also recognizes Tomko for her immense dedication to the effort in expanding knowledge on sexual exploitation in her community.
Zoie Roppelt, a Sparrow Place representative, praises Tomko on her efforts for the human trafficking awareness organization.
"Mei has been an active and instrumental champion for Sparrow Place since the day she showed up at our first community event, took the mic, and gave a speech on why human trafficking should be a local concern. That was just shy of a year ago, and Mei has been our teen advocate ever since!" said Roppelt.
The spaghetti dinner is not the only successful attempt made by the non-profit organization to raise money.
Sparrow Place has held community awareness events with guest speakers such as Theresa Flores, prom Dress for Freedom events and others.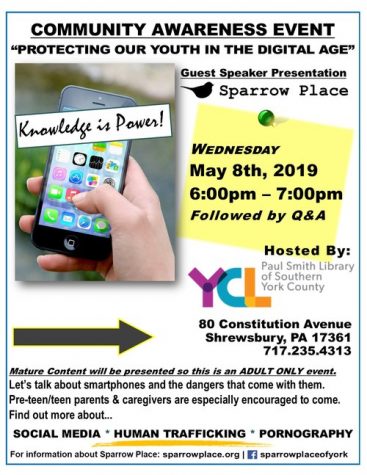 The organization is planning to participate in Give Local York on May 3 at Centennial Square in York, PA, and hold another annual meeting regarding this year's Dress for Freedom fundraiser on April 22 at Grace United Methodist Church in Shrewsbury, PA, all with the help of Tomko and the community.
Sparrow Place is also in search of new student volunteers to follow up Tomko's impact.
"We are also looking for highly motivated, passionate students to become the teen advocates for the organization next year, as I will be graduating, so I encourage anyone interested to reach out to me for more information about it," said Tomko.
Tomko is finishing detailing another fundraiser for the organization for all of the coffee lovers out there.
"I also encourage considering giving Sparrow Place a "cup of coffee" the next time you grab a drink at Starbucks; every penny helps and is greatly appreciated," offered Tomko.
Upcoming events and news regarding Sparrow Place can be found here, and donations to the cause can be made here.