All You Need to Know About FAFSA
The FAFSA aid workshop was Sept. 27, and if you weren't able to attend, here is a general overview on what the FAFSA is and how to file it.
The acronym FAFSA stands for Free Application for Federal Student Aid.
The federal government will assess your financial need when paying for any type of post-secondary schooling, including trade schools.
Based on your financial need, you will be considered for grants, work study programs and loans.
It is recommended that every student planning on continuing their schooling fill out the FAFSA aid form regardless if they don't believe they qualify for the benefits.
You must apply for the FAFSA first if you plan on taking out federal student loans.
There are a few factors that go into determining your eligibility for financial aid.
The first factor is COA, also known as COE.
This is the direct cost and indirect Cost of Attendance of one academic year of the post secondary school you plan on attending.
Keep in mind that your COA varies from school to school.
The FAFSA also takes into account your expected family contribution, or EFC for short.
This is not based on how much money your family makes or what they will contribute to your schooling.
Rather, it is based on your family's financial strength.
This figure will remain the same no matter the school you plan on attending.
How to file the FAFSA:
Create a FSA ID for yourself through

fsaid.ed.gov.

Have

one

of your parents create their own FSA ID.

It will take around three business days for the U.S department of education to process and verify your ID.

Go to

Fafsa.ed.gov

and begin filling out the form with your information.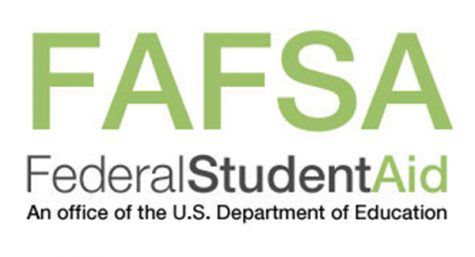 Your social security number

Drivers license number (optional)

W-2 form

Records of other untaxed income received (disability benefits, child support received, money paid on your behalf for your education not reported anywhere else)

Federal income tax returns (if you are a senior this year, you will need the 2017 taxes not 2018)

Current bank statements.
Last Important Notes:
If you are male filing the FAFSA, it is important to look whether your state has the Solomon act. The Solomon act will register you for the selective service.
Check here to see if your state is on the list.
The Pennsylvania deadlines for grant applicants are May 1 for students attending colleges and college-transferable programs and Aug. 1 for community college, trade or technical school.
There is now an app, called  My Student Aid on your phone that can be used to keep track of your FAFSA and fill out the form if desired.
You can begin filing your FAFSA form October 1 2018.