Class of 2018: Where Are They Now?
By Anna Feild, Arts & Entertainment/Features Editor
September 28, 2018|300 Views
The class of 2018 left a significant impact on Susquehannock staff and students.
After graduation, many wonder what these new alumni are up to.
Michaela Bryan is a freshman at Cornell University, majoring in undecided engineering and enjoying life after high school.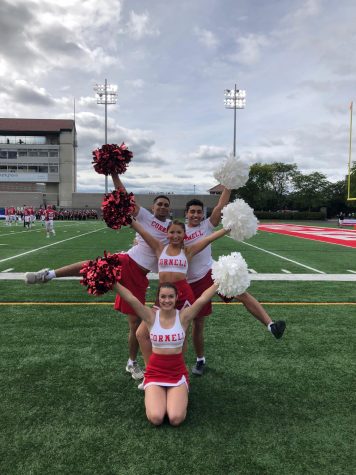 "Things are definitely much different, and living on my own is something that takes some getting used to, but life is good. I'm happy where I am," said Bryan.
She feels, in terms of education, going to Susky has given her an advantage over her peers.
"Education wise, Susky prepared me so well," said Bryan. "I'm helping other people in my classes with homework and also with finding other resources if the lectures just aren't that helpful," said Bryan. "It's hard for high school to prepare you for living on your own and managing your life as a whole, but my time management is pretty good partially because of Susky."
Another graduate who left his mark on the school and students is Kaleb Fair.
Fair is currently attending Saint Joseph's University with a major in secondary education.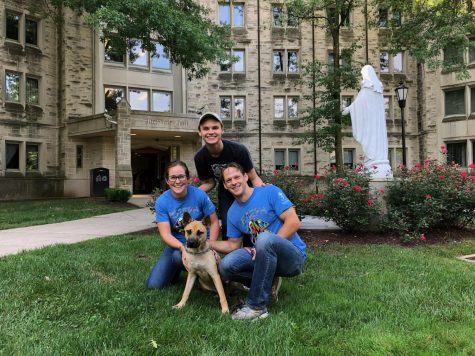 The transition from high school to college has been slightly difficult for him, but he is enjoying the opportunities he has now.
"It's been a period of major transition. I feel some weight from the pressure of responsibility that comes with living on your own, not knowing anyone, and managing a heavy load of coursework," said Fair. "My favorite part of college is the opportunity-dense environment. There is truly something for everyone here."
Fair has some advice to give to the seniors preparing to go to college.
"Be willing to change your mind," said Fair. "The assumptions you may have about what to expect from your post-secondary educational experience may prove to be totally false – and that's okay! Keep an open mind, and be ready to adapt."
Recent alum Lucas Sherman is furthering his education at Carnegie Mellon University, pursuing a degree in music composition.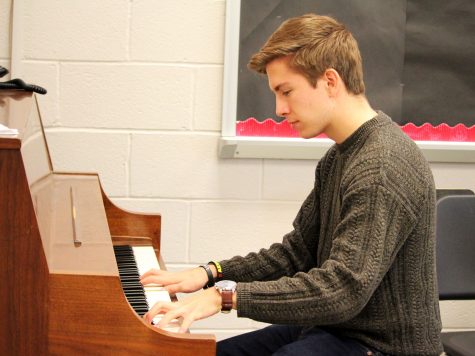 He is excited about the opportunities that Carnegie Mellon gives him to improve and achieve in what he loves.
"My favorite part about college is honestly working hard for something, having a vision and actually seeing growth to that goal," said Sherman. "In high school, it was more so do this and that so you can achieve whatever you want. But here, it's focused – the more you write, the more you listen, the more you study, the better composer you can become."
Sherman thinks that if he did not go to Susquehannock, he would not be able to succeed the way he currently is.
"I'm most thankful for Susky's rigorous attention to writing and music. As an alum of Susky, I've had to do over five research papers and countless other projects dealing with organized writing… I just use the processes that Susky taught me all the way back in ninth grade English in order to write really solid essays for class at college," said Sherman. "Of course, the music program was huge with influencing me to even study music outside of high school. Mr. Levi, Mr. Poole, and Mr. Althouse pushed me to be the best person I can be, musician and simply a member of the community. I couldn't have made it here without them."
About the Contributor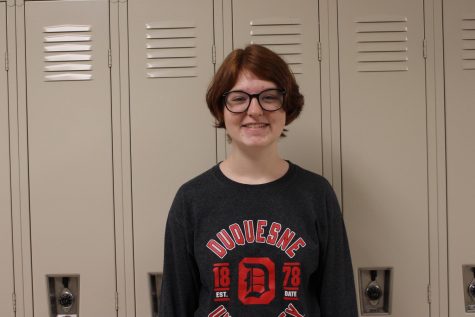 Anna Feild, Arts & Entertainment/Features Editor
Senior Anna Feild is the Arts & Entertainment/Features editor this year. She is excited to help fellow Courier staff members while also working on...