Students Learn About Different Culture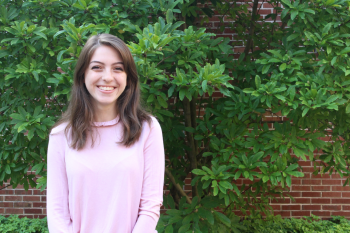 More stories from Elizabeth Johns
The History and Spanish Club teamed up for a field trip to Lancaster on Friday, March 31.
The clubs watched a documentary about Latinos in America before traveling to El Serrano in Lancaster, a Peruvian restaurant, and seeing the highly-acclaimed play, In the Heights, at Fulton Theatre.
The play won multiple Tony awards in 2008 and was written by Lin-Manuel Miranda, a playwright of Puerto Rican descent.
History teacher Robert Cousineau was one of the organizers of the trip.
"I think when we watch the musical, we'll pick up on the director and the creator's perspective because the director's father was an immigrant from Puerto Rico, so he has his own appreciation and experience with this Latin American explosion on a personal level," said Cousineau.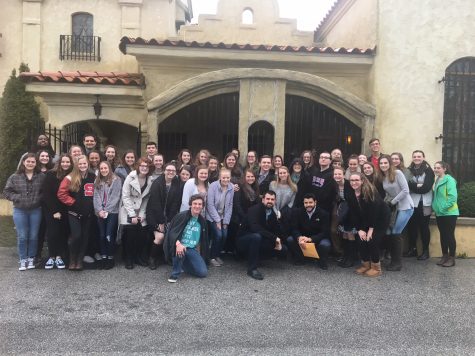 The musical embodies what it's like to be living in New York City in a neighborhood of mostly Latinos, a neighborhood that does not always have power or the ability to pay the bills.
"It mixes both the Spanish Cub and History Club's content together because it's really about the explosion of Latin American culture in New York City, and in a neighborhood in New York City… We thought, from a history standpoint, that Latin American explosion in spots in urban America,… we thought it would be a great trip to come together instead of just one club," said Cousineau.
This trip focused on the Latin culture in America and how America has changed as a whole with the immigration of Latinos. 
"They are going to be able to understand a topic that isn't covered extensively in history class… plus, we are going to go out to dinner at a Peruvian restaurant that serves Latin American cuisine… and we're going to be able to tour that and… learn a little more about Peruvian food and Peruvian style architecture…" said Cousineau. "I don't think we ever have done anything like this where you have so many things come together between food, culture, and history…"
Senior Emily Hellwig was one of the History Club members who went on the trip.
"I thought it was a really good opportunity to experience a different culture for dinner and see a musical that reflected that culture," said Hellwig.
About the Writer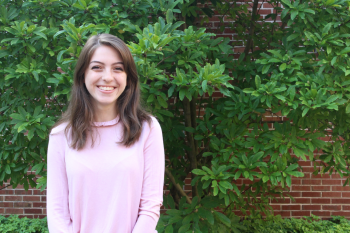 Elizabeth Johns, Assistant Editor-in-Chief
Senior Elizabeth Johns is the assistant editor-in-chief of the Courier Staff this year. She is a  journalist interested in the arts and entertainment...