5 Alternatives to Going to Prom
Hang on for a minute...we're trying to find some more stories you might like.
  Prom is expensive. It's a well known fact, and many students choose to attend despite the costs. However, some people are overwhelmed by the cost of fancy dresses, tuxes, manicures, hairstyles, tickets- you name it- and choose not to go.
  If you've decided not to go to prom this year, there are still ways to have a good time- without emptying your bank account. Here are 5 alternatives to going to prom:
Sky Zone
  If a group of your friends isn't going to prom either, try getting together and going to Sky zone. Sky Zone is an indoor trampoline park that is not only fun, but also provides you with a great workout.

  Going to Sky Zone instead of prom will also save you money. It only costs $15 for 60 minutes, which is significantly cheaper than the $70 for prom tickets- plus money for hair, makeup, and nails.

  Junior Brittany Roberts went to Sky Zone instead of homecoming and would definitely recommend it for those who want a fun alternative to prom.

  "My friends and I decided to have an alternative to homecoming because we wanted to do something different and more fun for us," Roberts said. "I would suggest this to others if they are not interested in going to homecoming or prom because it can end up saving money and you will have a better time doing something that is interesting to you."

   2.) Movie Marathon

  Having a movie marathon is an easy alternative to going to prom because it can be done from the comfort of your own home. Grab a bowl of popcorn, turn on your favorite movies on Netflix, and you are all ready to go.

  This option can be totally free and can be done all by yourself or with a group of friends. Junior Stephanie Gardecki thinks being with friends is the best option if you're not going to prom.

  "I would probably get a group of friends together and hang out, so you're not all alone on prom night," Gardecki said.

  3.) Have a Night-In

  Many students aren't planning on doing anything special instead of going to prom, and you know what? That's perfectly okay.

  Senior Bailey Durasoff is planning on staying home and relaxing instead of going to prom.

  "[I'll] probably play video games, work, [and play] drums," Durasoff said.

  You may have homework to catch up on, tests to study for, or work around the house to do this Saturday night. It may not be the most glamorous option, but sometimes you gotta do what you gotta do.

  4.) Geocaching

 If you're up for a fun adventure, try geocaching.

Geocaching

is basically a large treasure hunt where you search for a hidden object through GPS coordinates posted on a website.

  Once you find the object, you can take it, but you have to leave an object of equal or greater value to replace it. Objects can be hidden just about anywhere, so make sure to wear a pair of good shoes that you can travel far distances in.

  5.) Plan a Day Trip

  Getting out of town is a great way to distract yourself from all the prom festivities you aren't taking apart of. Try planning a day trip with your family or friends to somewhere nearby- like New York City, the beach, Washington D.C., etc.

  This isn't necessarily the cheapest option, but you'll definitely get your money's worth. Your day will be spent trying new restaurants and experiencing new things.
  Just because you aren't attending prom, whether it's because you don't want to or can't, doesn't mean you have to stay home suffering from boredom. Trying one of these alternatives to prom will allow you to have plenty of fun and save money.

About the Writer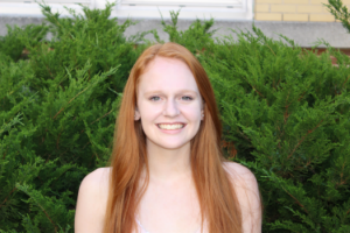 Emily Rivers, Assistant Editor-in-Chief
Senior Emily Rivers has been on the Courier staff for two years. As well as being involved in the school's news website, she is a member of the yearbook production staff, National Honor Society, orchestra and choir. Outside of school, she is an active member of her church, Shrewsbury Assembly of God. She hopes to major in public relations in college and become an event planner.