Ashley Bortner: Artist of the Month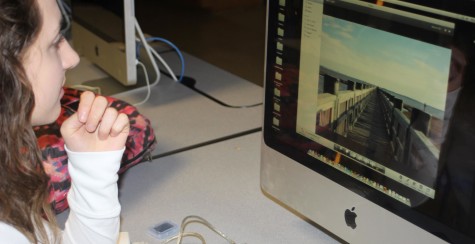 Excited to show the school her work, senior Ashley Bortner is proud to be named Artist of the Month for January.
Artist of the Month is a program in the Art Department that displays a different student and his or her work each month. Students pick out everything that goes on display in the gallery, including what pictures are shown. These pictures that the students choose will be included in their exhibit.
Bortner stated that she was very excited for this title.
"I'm really excited to be able to show the school my work and what I've worked on for…these past three classes," said Bortner. "I've taken Photography Advanced and Photo Seminar. It's nice to show what I've done and what I've learned."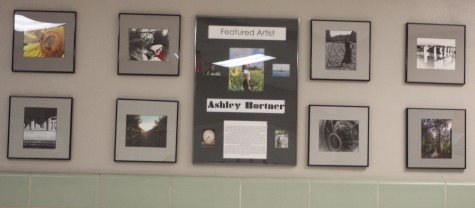 From taking these classes, Bortner has found that she likes to create abstract pictures the most. Some of her pieces include the use of techniques such as double negatives, extreme closeups, distortion and drawing attention to a center point of the picture.
Along with these techniques, Bortner also prefers to use film over digital cameras.
"I really respect people who can take nothing and make a photo out of it," said Bortner. "I like film a lot more, because it takes appreciation to do something that's so time consuming."
She started taking the photography courses at Susquehannock because she was inspired to take a class that would show her artistic side without having to draw or paint.
"I was never really an artistic person, and I knew that I was creative," said Bortner. "I knew that I had an eye for creativity, and photography is a way that you can be creative without actually physically having to draw something or paint something, because I can't."
Art teacher Wade Bowers also agrees that Bortner has an artistic side.
"Ashley has a really good artistic eye," said Bowers. "She sees things that people don't often see, and she captures that through a camera."
If Bortner were to pursue a career in photography, Bowers sees her working with landscape pictures the most.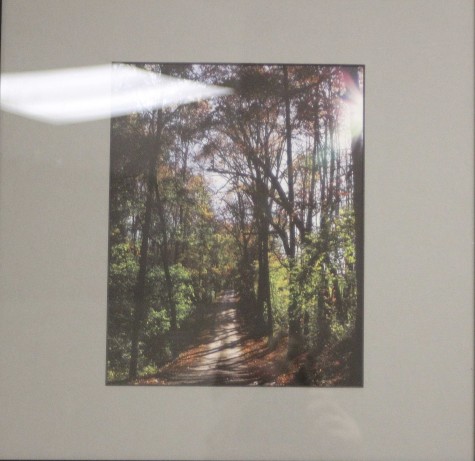 Senior Layne Shaeffer, a student in Photo Seminar with Bortner, has also shown appreciation for Bortner's photography.
"She's experimental. She does all kinds of cool stuff in the darkroom… She'll experiment with double exposures and contrast filters and things like that," said Shaeffer. "She has a very good eye for subject and composition, so her pictures are organized really well."
Bortner is eager to explore her love for photography in the future and share her work with others.
About the Contributor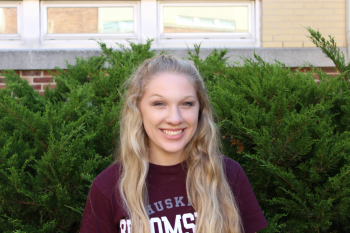 Logan Garvey, Editor-in-Chief
Senior Logan Garvey, a third-year Courier reporter, is editor-in-chief of the publication. At Susquehannock, Logan is also a part of the cast and crew...