An alumna walks into the high school, reminiscing on her teenage years, knowing that this is the place where she will see her teaching career take its first steps.
New English teacher Kelly Porter student taught English at Susquehannock in the 2022-2023 school year.
Having a positive high school experience, she wishes to make an impact on the students she is teaching, just like her previous teachers at Susquehannock have done for her.
"I decided I wanted to be a teacher because I really care about kids," Porter said. "I have always really wanted to have a job that meant something and had an impact. Teaching was the thing that really met those qualifications, and I really enjoy it."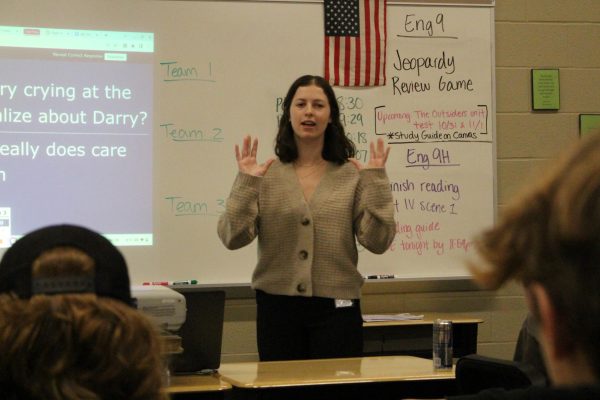 In high school, Porter was involved with writing and English in high school, though that is not what she had in mind for her future.
"I was Mrs. Beste's assistant editor-in-chief for the yearbook," Porter said. "I think that and being a student teacher, really led me to being here today."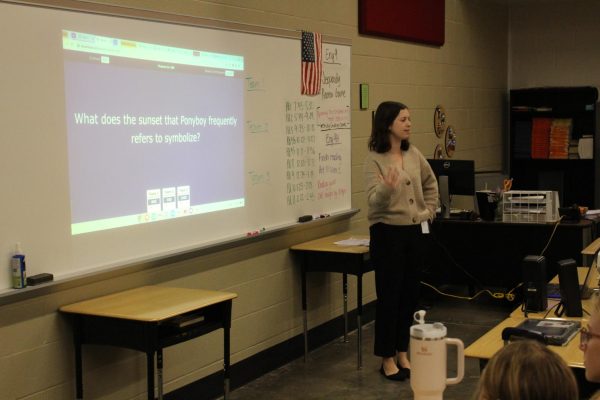 Porter had teachers who saw the best in her and always saw the potential she had. They knew how bright her future would be.
Culinary arts teacher Karen DeLuca, a past English teacher, mentored Porter during her student teaching here at Susquehannock.
"I just love Mrs. Porter," DeLuca said. "I have had a lot of student teachers in my years, but she has been one of the strongest student teachers I have ever worked with. She is a natural in the classroom, so I knew right away that she was someone we would be lucky to have as a teacher in this building."
English department head Jessica Beste has seen potential in Porter for a long time, even since having her as a yearbook editor in Porter's high school days.
"… I could go on forever about her," Beste said. "Mrs. Porter is honest, genuine…she provides great feedback for her students, she is organized, disciplined, thoughtful, compassionate… I could give you a ton."
Porter has always wanted to have an impact and do something she thought really mattered, not only to herself but to other people.
" I wanted a job that really meant something and that I would really enjoy, and I realized what was important to me and just ended up deciding to teach," Porter said.