Talking to students who are not clear about their plans after high school and making connections to outside workplaces is his daily goal.
After being an AP Human geography teacher for 28 years at the Susquehannock, Matt Amberman is the first College and Career Coordinator in the district. He has found a new home in the counseling office and assists students in making these vital connections to colleges, careers or trades.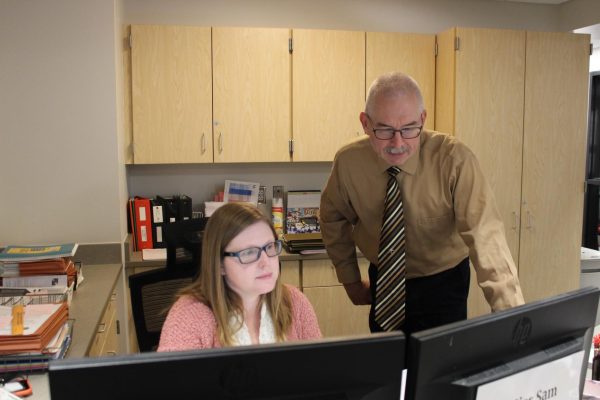 Leaving the fun activities with his students behind in order to try out something new made Amberman's decision more complex.
" I do miss teaching," Amberman said. "Getting in there and having a good conversation or fun activity with kids or seeing the AHA moment."
Amberman strives to make connections and build relationships with students who need guidance. It is important for him to make sure that the students get to know what opportunities are out there and where the students could achieve.
"I feel like we need to encourage kids to go into the trades," Amberman said. "[A local] challenge is having not a ton of industry in our community."
Amberman is the first person to take on this role, and though challenges may come with it, he is excited and motivated to do well despite them.
"It's a wonderful challenge, and I feel like I can really make a difference." Amberman said. " It's great, it's fun, it's busy, it keeps me on my feet and I'm constantly moving."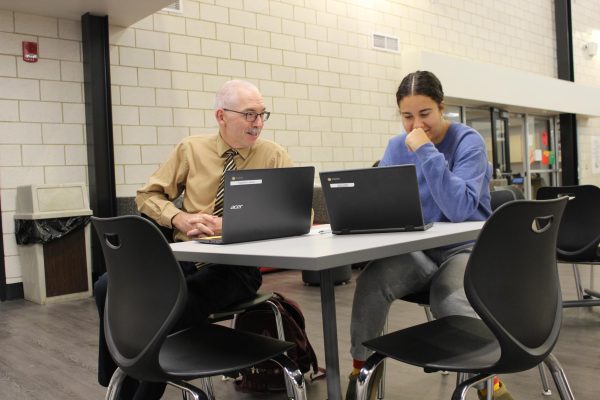 Jocelyn Ruppert, the work-based learning coordinator, thinks Amberman is a very likable person and also the best candidate for this new job.
"He is very personable," Ruppert said. "Mr. Amberman has been around for a while, quite a few years, so he knows a lot of people, and in the community as well, so he is able to make connections pretty seamlessly without having a huge gap of understanding."
Even after only the short amount of time that Amberman has had his new position, students and colleagues are optimistic about his abilities. Having an extra person in the counseling office makes it easier for the counselors because they have a lot of responsibility for the students and sometimes not necessarily the time.
"It's an extra support for students to get to know more about their own interests," Ruppert said.
Senior Maddie Czahor, who had Amberman as a teacher, was able to talk with him about her future.
"He talked to me to make sure that this is what I want to do and my parents to understand," Czahor said. "It was really helpful because being able to understand how my parents are thinking about this from his point of view allowed me to kind of talk to them more about it."
Overall, Amberman is positive about increasing awareness of the careers that the trades offer.