Get Slammed by the 'Creed' Franchise
If you are looking for a sports series that will capture your attention, the Creed series might be the one for you. Following the story of aspiring boxer, Adonis Creed, this series is a perfect mix of drama, boxing and the struggles of life. 
"Creed"
"Creed," directed by Steven Caple Jr., is a 2015 sports drama film that serves as both a spin-off and sequel to the Rocky film series. The film follows Adonis Creed, the son of former heavyweight champion Apollo Creed, who wants to follow in his father's footsteps and become a professional boxer. Adonis travels to Philadelphia and seeks out Rocky Balboa, his father's old friend and rival, to train him. As Adonis trains and starts to gain recognition as a boxer, he struggles with his own identity and family history, while also forming a romantic relationship with his neighbor, Bianca. Meanwhile, Rocky is dealing with his own health issues and personal demons. The film culminates in a climactic fight between Adonis and the current world champion, "Pretty" Ricky Conlan. 
All in all, "Creed" is a solid movie, exciting for old fans of the Rocky series to see Syvester Stallone return as Rocky Balboa. "Creed" also intrigues new fans to check out the series with new faces like Michael B. Jordan making appearances. I would give the movie a 4 out of 5 feathers. With a good introduction as well as training sequences led by Rocky, the movie is very sentimental for old fans of the series.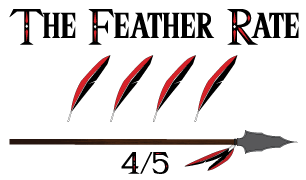 "Creed II"
Moving on to the first sequel, "Creed II", directed by Ryan Coogler, is a 2018 sports drama film and a sequel to the 2015 film "Creed." The film picks up a few years after the events of the first film, with Adonis Creed having won the world heavyweight championship. Adonis faces a new challenge when he is challenged by Viktor Drago, the son of Ivan Drago, the man who killed Adonis's father in the ring many years ago. As Adonis prepares for the fight against Viktor, he must also grapple with his own personal life, including becoming a father and dealing with his rocky relationship with Rocky Balboa. Meanwhile, Ivan Drago is trying to regain his own former glory by training his son to defeat Adonis. The film culminates in a high-stakes boxing match between Adonis and Viktor, with both fighters putting everything on the line in the ring.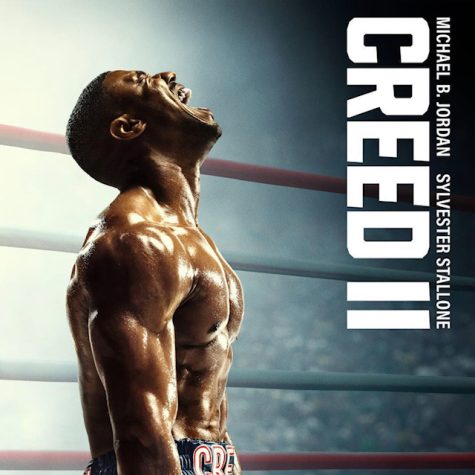 "Creed II" is definitely not as exciting as Creed I, but this is true of a lot of movie series. "Creed II" has a lot more drama than fighting, but it sets up a really important fight in Adonis's career since he is fighting someone that he has lost to twice for the last match of his boxing career. Although the film has more drama than action, the drama is well-written and sets the stage for "Creed III". I would give "Creed II" 3/5 feathers.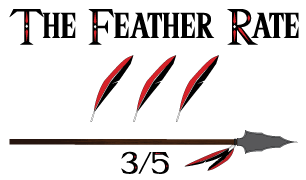 "Creed III"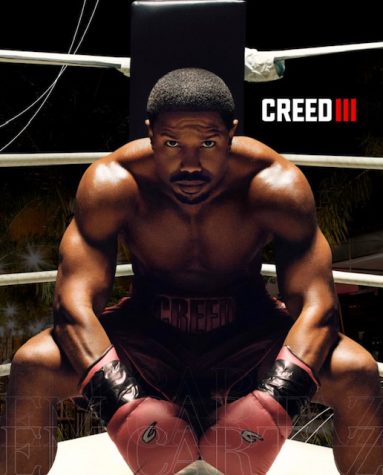 The third and final movie, "Creed III," directed by Michael B. Jordan, is a solid installment of the franchise, receiving 87 percent on Rotten Tomatoes, 73 percent on Metacritic and a 7.4 out of 10 on IMDb. I recommend the watch if you have followed the series, but to really know what these movies are about, you need to watch all the Rocky movies because they tie into the story of the Creed franchise. Creed III has very good visuals and can keep you entertained during all the fights. The build up for the last fight was very intriguing with Adonis Creed about to fight one of his old friends who is freshly out of prison. Adonis gave him a chance at the boxing heavyweight belt, which his friend won but wasn't afraid to fight a little dirty. Creed felt like he had to knock him down a notch and take the belt back by coming out of retirement, defending the morals of boxing as well as his legacy. There is a point in the movie when all the spectators for the fight disappear, and it is just the two of them in the ring, representing how much importance this fight had. The two boxers didn't care about the spectators, just fighting for what they believed in. Aside from having an interesting storyline, the visuals for every fight were  fascinating with the angles and the slow-mo shots as well as a shot when you can see sweat getting punched off of Adonis's back. Overall, I would give "Creed III" 4/5 feathers. It is a solid movie, but the visuals carry it. If the story was less predictable, it could have been better.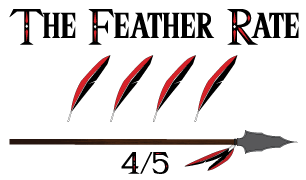 The Creed series is masterfully produced, which is clear in the plots of each movie as well as the visuals. After watching each of the movies, I would argue that "Creed III" is the best of the series, but all of the movies hold a solid spot in my book.
With an overall series rating of 4.5 feathers, I would highly recommend the Creed series to any movie-goer. Go to any movie theater, and check it out.
Leave a Comment