"Little Man" Returns For His Final Season
Little Man makes a return to the wrestling team for his final season.
After waiting three weeks, he decided to return and make a difference on the team.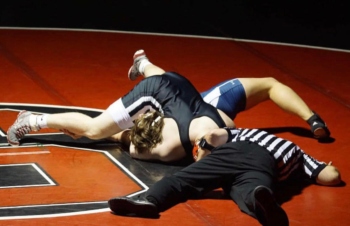 Jack Stoneberg, one of the coaches, talked about how important Little Man is. 
"We were hurt by the fact that he did not come out, and I think he changed his mind because he realized how important he is to the team," said Stoneberg. "We need him and normally kids do not get an opportunity to wait three weeks into the season and then come out because normally you cannot."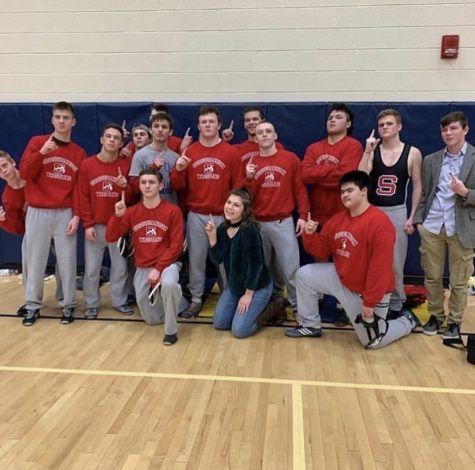 Senior Luke Ohmann, also known as "Little Man," is lucky he made a decision to come out and was still allowed to, since he decided to wait so long.
Little Man believes he has the nickname for a specific reason. 
"I was first called little man my junior season of football," said Ohmann. "I was called this because Coach Stoneberg is scared of me and always will be. This was a way for him to feel a little bit bigger, [it] didn't work."
As most people, having a nickname is all fun and games just like the name "Little Man".
He decided to return for various reasons.
"I decided to join late because I felt like I needed to come back to the sport with great coaches and [a great] team," said Ohmann.  "I can help my team this season by working hard and going after some dubs."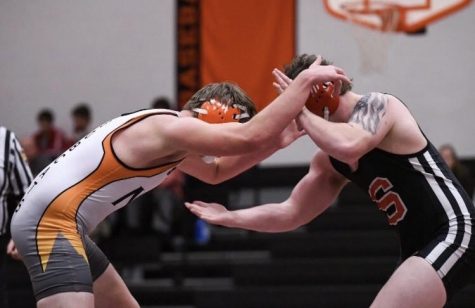 So far, the team has been forfeited due to the light amount of people.
Little Man and his team could go far this season due to the fact that they only lost one player from last year.
"This team, everyone is back but one who graduated, and we won the division last year so we were hoping to be good again, it just has to fall together," said Stoneberg. "They are all pretty good wrestlers."
Comparing this season to the past, they hope to accomplish more than just winning the division.
The wrestling team continues their season Jan. 2 against Hershey at Home beginning at 7P.M.