Susky Do-Gooders have the Holiday Spirit
Susquehannock is giving back to those in need this holiday season through various drives and donations to help out the community.
Social Services Director Jill Platts is taking the giving season head on as she continues to find different ways to give back to our community.
"During the holidays, I think it's important that everyone knows that they are supported, even if they're going through difficult times," Platts said. "As a school community, the more we can do to support each other and especially those in need the better. It lets those who are struggling know they are being cared about…it
makes sure we are letting those know who need it that we care."
Platts helps organize and deliver the different drives and donations that take place in our schools to different shelters and churches that are looking for extra help during the holidays.   
Mini-THON, student council and class council are also taking on this holiday season and choosing to give back.
Project Elves
Student Council, advised by business teacher Kellin Mccullough, is taking on Project Elves which is a donation process where people pick a family in need's wish off the tree in the lobby and buy what is on the card, which then gets donated to them for the holiday.
Operation Christmas Child
Physical Education teacher Abigail Grove and her family have chosen to take on Operation Christmas Child.
This organization gives toys, hygiene items and basic education tools to children in need in other countries. 
"In my opinion, putting other 
people's needs and wants ahead of your own will make the world a better place," said Grove. 
Sock Drive
Freshman class council had a sock drive for red shirt day which helped spread support for homeless awareness day.
They collected over hundreds of dollars worth of socks.
Those socks were donated to Southern Community Services and some to Human Resources Department of York, which helps keep the homeless warm during the holiday season.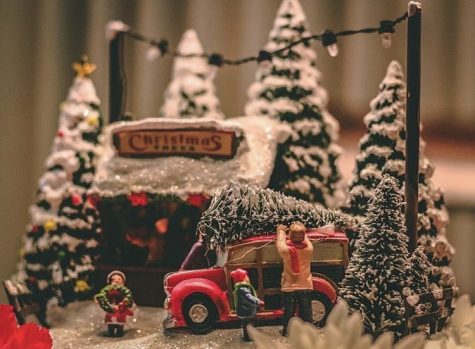 Earl's Fam Foundation
Social Studies teacher Heather Schoemaker is a volunteer for the National Earl's Fam Foundation which is a foundation that serves our community to the best of their ability with a desire to bring joy by extending a helping hand in times of hardship to those in need.
She has chosen to become a project coordinator for three of the 11 families. With each family, the foundation is taking money from making Youtube videos to help pay for a family in need's wishlist that they are asking for the holiday.