A Sweet Homecoming Treat
Students took a stroll down Sweet Street at homecoming on Saturday, Sept. 28.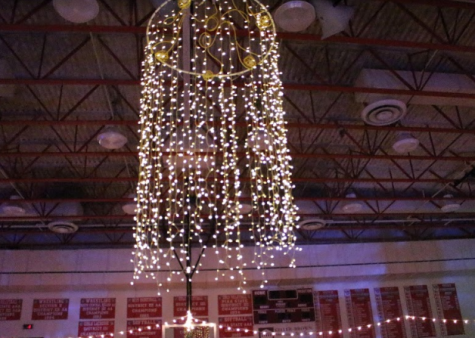 With a new DJ, a candy bar and a raffle, 600 students attended. 
The spirit week prior to held a candy hunt, a movie night and the pep rally. 
Kellin McCullough, adviser of student council, thought that this year's homecoming spirit week was successful. 
"The candy hunt all week was extremely successful. There were about 600 students present that appeared to be having a lot of fun," said McCullough.
There wasn't any issues, such as sub-par music or too muchlighting, this year which really boosted student council's excitement over the whole event. 
Junior Maggie Kinna heard some of the best reviews from students. "Student council
had heard that this was the best homecoming yet," said Kinna. 
After reviewing with 30 students, which consisted of all classes from freshmen to seniors, all agreed that this year's homecoming was an extreme success. 
Senior Kaylah Garland enjoyed herself. "Homecoming was super fun," said Garland. "It was beautiful for one, with all the lights, and the DJ played really good music. My friends and I are still talking about it, and it's already been almost a week." 
Some students found it as a good way to continue their weekend after the football loss, 14-7,  against West York.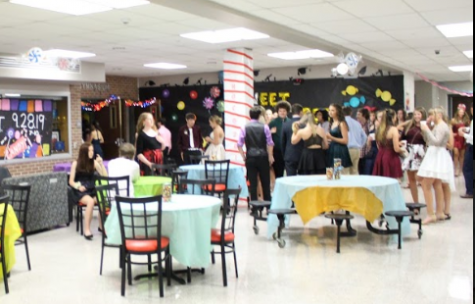 Junior Kayla Snedegar still enjoyed the team's efforts.
"So, it was sad that we lost, because if we could only win one game, it would be the homecoming game," said Snedgar. "When we didn't get that satisfaction, it was slightly disappointing. But when we all got together at homecoming, it didn't matter, we all just danced and had a great time, and I think it really showed how our school really does come together in the end and we just have this amazing vibe."
In the end, the overall consensus of homecoming was extremely positive and can easily be called a success. 
"Thanks to everyone that came to the dance. All the proceeds will go back to the school to fund events and needs throughout our building," said McCullough.