Stranger Things Season Three: The Mind Flayer Returns
The "Stranger Things" phenomena swept the nation on July 4, setting new records for its platform, Netflix, with the premiere of their third season. 
Collecting "40.7 million viewings from household accounts" (Baumgartner‍, ETonline) the show ranks neck and neck with Noah Centineo's second rom-com "The Perfect Date," which was released around the same time. 
The new season brings new terrors and laughter for everyone.
Fair warning that spoilers are ahead – if you haven't watched it yet and plan to watch at some point, stop reading now. 
This time, the crew had to defeat its biggest threat yet, the Mind Flayer, that made Hawkins, Indiana its home. 
The first episode brought satisfaction to many avid viewers of the program due to the introduction to Eleven's (Millie Bobby Brown) and Mike's (Finn Wolfhard) relationship, as well as the reuniting of Dustin(Gaten Matarazzo) and Steve (Joe Keery) along with Max's(Sadie Sink) and Lucas's (Caleb McLaughlin) rocky, yet humorous relationship.  
The season also introduced a new main character, Robin played by Maya Hawke, the first known female LGBTQ+ character in the show.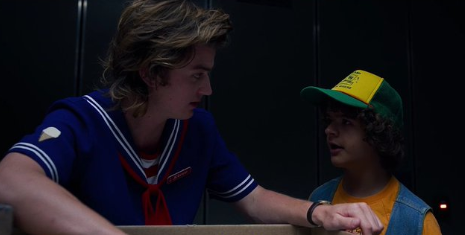 There were two main story lines that were followed throughout the season.
One was about Lucas's little sister Erica, Steve, Dustin and Robin as they try to figure out a code that Dustin discovered through an intercepted radio signal and leads them to a secret underground Russian base that opened the gate to the Upside Down.
The other plotline is mainly about Eleven on her journey of discovering life as an average teen alongside Max with just one extra kick – her fading powers.
Arguably one of the biggest character developments this season was the one and only Billy, played by Dacre Montgomery. 
During the previous season, Billy was easily one of the more disliked characters in the group, creating unnecessary conflicts, but in season three all of the hate morphed into sympathy and love for the character.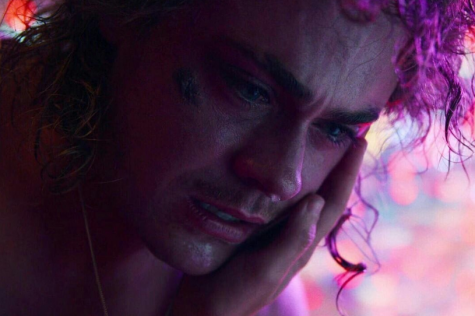 This newfound devotion to Billy's character made it that much harder for viewers to take in his gruesome sacrifice in the last episodes along with Hopper and Alexei, all characters who stole the hearts from the Stranger Fandom.
Along with Montgomery, lead actress Millie Bobby Brown also had to stretch her limits as an actress, bringing in a more emotional and witty side to her character Eleven. 
"You know the scenes where it looks like I'm falling? [When Eleven goes into Billy's memories] I had to learn how to basically throw myself backwards and forwards for a few hours," said Bobby Brown to Tim Stack from Entertainment Weekly. "And by the end of it, I was gagging because I was so nauseous, but it was the best. I loved every second of it. But yes, stunt-wise, it was quite difficult this year."
Overall, this latest season is a whirlwind of excitement, anticipation, fear and pure laughter that hit the hearts of many this summer and if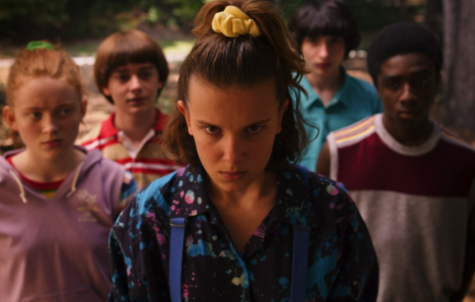 you haven't seen it, I wholeheartedly recommend it.
For More Info:
https://ew.com/tv/2019/07/06/stranger-things-3-millie-bobby-brown/
https://www.tvguide.com/news/netflix-ratings-most-watched-shows-movies-