Music Festivals You Need to Go to this Summer
Thumping beats, great food, festival fashion and the summer heat-what's not to love?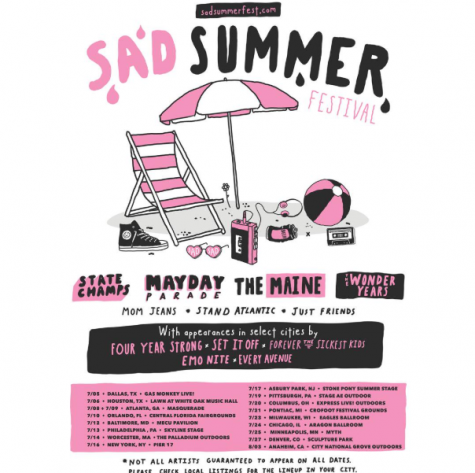 Music festivals are thriving metropoles of combined cultures in the one language that everyone speaks- music. They have spawned more creativity, culture and relevancy over the years, with influences such as Coachella and Woodstock.
Here are the top 5 music festivals in the summer of 2019!
The best thing about this music festival is that it creates a non-profit initiative. It is going to 17 cities and is hosting 17 charities within those cities. Sad Summer Fest is more than just a music festival; it is a way for the music community to make a larger impact across the U.S. This festival features bands such as The Maine, Mayday Parade, The Wonder Years and Stand Atlantic. Tickets are on sale now!
Bonnaroo Music & Arts Festival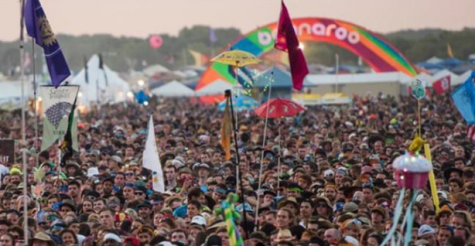 "Bonnaroo features a diverse lineup of 150+ musicians and other performance artists every year. With 10+ stages and entertainment that goes ALL NIGHT LONG, you will NOT be bored"(Bonnaroo MF). Over the 4 day festival there are many special guests including Childish Gambino, The Grand Ole Opry, The Lumineers and Cardi B. Not only does Bonnaroo feature plenty of different styles of music, but there are also other activities that truly highlight the festival. There are parades, yoga, a 5k run around the campgrounds, a beach and even a place to
play at for the kids! Buy your tickets here!
Camp Bisco is an outdoor music festival held at Montage Mountain located in Scranton, PA. This festival is a 3 days and nights of awesome music on 3 stages located around the campgrounds. "Anyone who has been before can tell you, Camp Bisco is the best event of its kind and we're so excited to see you all again! Join us at Montage Mountain for our 17th installment of this amazing weekend for the ultimate escape to your reality"(Camp Bisco Headquarters). Featured artists include: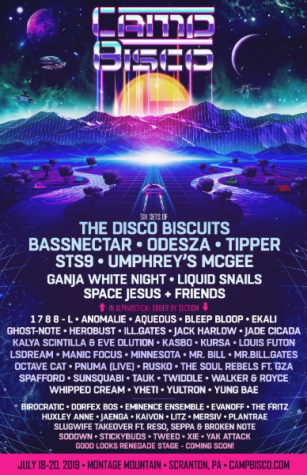 Bassnectar, Odesza, Liquid Snails and Yultron. Get your pass' here!
Featuring iconic artists such as Post Malone, PANIC! At The Disco, Tyler the Creator, Travis Scott, and Vampire Weekend, it is sure to please a wide variety of music listeners. One of the biggest music festivals of the seasons, Firefly is known for more than just their bumping beats. The Nook, as they call it, is a part of the festival grounds that comes to life at night with lights, hammocks in every tree and plenty of food vendors and activities. Passes are selling fast; get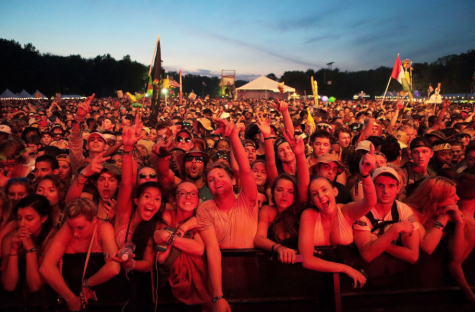 yours today!
Anyone interested in electronic music should come to the Empire State of New York for the Electric Zoo Music Festival. "Established in 2009 by Made Event, the internationally renowned Electric Zoo Festival is one of New York City's largest music festivals and features the top names in electronic music, bringing a wide variety of acts from around the world and across the spectrum of electronic music's various sub-genres" (DMCA Electric Zoo). The theme of the festival this year is Evolved. Event passes are sold here!