NFL Free Agency Takes Over Off-Season
Hang on for a minute...we're trying to find some more stories you might like.
Signing after signing and trade after trade-free agency season was insane this year in the NFL.
There are a lot of teams that made improvements from this free agency period.
According to CBS sports, the Packers made some big leaps.
After signing two defensive pieces – Za'darius Smith and Preston Smith – their defense is a lot better in the edge rusher area.
Also, the Raiders made some crazy moves by signing star players Antonio Brown, Lamarcus Joyner and Trent Brown.
All of these additions will really help the Raiders improve and grow as a team.
The 49ers made some smart additions on the defensive side by landing linebacker Kwon Alexander and defensive end Dee Ford.
Another team that made a splash free agency trade was the Cleveland Browns who got star wideout Odell Beckham Jr. Odell makes an already decent  Browns team a lot better by giving Baker Mayfield another great receiver on his team.
Some teams that were underwhelming in free agency picks are the Texans because they did not address any of their offensive line issues which could just keep hurting their team.  
Also, the Vikings did not do all that great.
Even though they brought back Anthony Barr, their offensive line still looks very horrific. The Broncos made some weird decisions by trading for Joe Flacco because they are going to be drafting a quarterback, so this is a loss for the Broncos.
Another team that did terribly was the Bengals because they did nothing except lose players, and their offensive line is a huge issue.
The team that did the worst out of everyone was the Giants because they lost Odell Beckham at receiver.
Odell was the guy they were supposed to rebuild their receiving core around.
Now the Giants really have nothing at receiver and no offensive line, and now running back Saqoun Barkley has to carry the team.
According to Bleacher Report, here are the biggest needs for some teams late in free agency.  
The Carolina Panthers need to get some receiving threats after losing Devin Funchess to the Colts.
Also, the Houston Texans need to get an offensive tackle, so their quarterback Deshaun Watson doesn't have to worry about getting hit from the blind side.
The Miami Dolphins have a ton of needs, but they need to land some type of impact player for the defensive line to help them.
The Redskins biggest need is a receiver after losing Jamison Crowder, and they need some type of threat.

About the Writer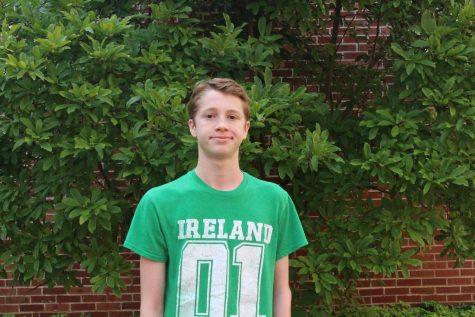 Lucas Dimler, Reporter
Sophomore Lucas Dimler is a reporter in the Courier. He is very interested in sports broadcasting and journalism.  His hobbies include personal fitness,...