Kyler Murray Pursues the NFL
Hang on for a minute...we're trying to find some more stories you might like.
The jack of all trades athlete Kyler Murray is the news of the NFL combine. Kyler has committed to football instead of being a baseball player.
Murray just had his combine workout, and he is the talk of the town.
According to Sports Day, Murray did not compete at the NFL combine because he is doing his own pro day back at the college he went to, the Oklahoma Sooners.
All of Murray's teammates have spoken highly of him throughout his Heisman winning college season and his leadership will be second to none.
According to ESPN, Murray proved his stardom by winning the Heisman by throwing for 4,361 yards and 42 touchdown passes, along with over 1,000 yards rushing and 12 rushing touchdowns.
 According to USA today, at the combine Murray did not throw a ball or run a 40, but he showed up to have his weight and height clarified which was 5'10" and 207 pounds.
All the buzz has been around Murray going to the Arizona Cardinals because of the Cardinals new coach Kliff Kingsbury saying that he will draft him at number 1.
Since the Cardinals have the first selection in the draft and there have been rumors about them shopping around their quarterback Josh Rosen, it sounds like Murray is going to Arizona.
Also, Rosen lacks Murray's arm and is more athletic.
The big question about Kyler is how his height will fare in the NFL.
Murray lacks the height of what a traditional quarterback should be, but it won't matter because of shorter exemplary quarterbacks like Russell Wilson and Drew Brees, two of the best quarterbacks in the league.  
Murray's athletic skills, like arm strength and speed, will make up for his lack of height and size.  
According to Sporting News, one of Murray's best landing spots is the Raiders because they have plenty of young talent, and he would have a star receiver since they just traded for Antonio Brown.
Also, another great spot would be the Miami Dolphins because it would give the Dolphins' new coach Brian Flores some talent to work with, and the Miami fans could rally behind a quarterback like Murray.  
Some of the worst landing spots would be the Detroit Lions because they have a defensive minded coach, are good in the quarterback position, and could use some help in the secondary with their draft pick.
Another bad landing spot would be the Denver Broncos because they have had two back to back losing seasons, and ever since Peyton Manning left, the Broncos have not produced anything positive from the quarterback position.
Wherever Kyler Murray goes, he will make an impact on the team and the culture because he is one of the most exciting players coming out of the draft.

About the Writer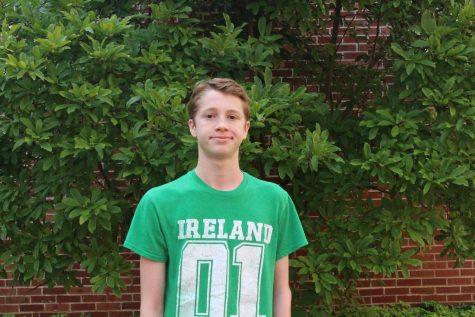 Lucas Dimler, Reporter
Sophomore Lucas Dimler is a reporter in the Courier. He is very interested in sports broadcasting and journalism.  His hobbies include personal fitness,...