Your 2019 Movie Timeline
With a new year comes a load of new movies and films that are sure to please the biggest audiences. Below is this year's movie line up.
January
Glass-Following the end of the 2016 mystery/thriller "Split", Glass follows Dunn (Bruce Willis) as he pursues Kevin Crumb's (James McAvoy) 1 of 24 personalities called "The Beast", all overseen by Elijah Price (Samuel L. Jackson). Price soon begins to emerge as the conductor of the madness within this fantasy/drama.
Serenity– With many stars, such as Anne Hathaway and Matthew McConaughey, in its cast, Serenity follows the story of a retired fishing boat captain (McConaughey) who is reunited with his ex-wife (Hathaway) who pleads for his help in a way that reality cannot explain.
A Dog's Way Home-This is a story about a puppy named Bella who gets separated from her owner(Jonah Hauer King), which ends up becoming 400 miles away. It is up to Bella to find her way back home, and she meets many new friends along the way.  
The Kid Who Would Be King-The magic of ancient times reignites in this fantasy adventure. When a young boy named Alex (Ashbourne Serkis) pulls the mythical sword Excalibur from the stone, his world is forever changed. He meets the greatest wizard, Merlin (Patrick Stewart), who aids him in his quest to finally defeat the sorceress Morgana (Rebecca Ferguson).
February
Cold Pursuit– With the legendary Liam Neeson as the lead, this movie is meant to be a great action thriller. Neil Coxman's (Neeson) life comes crashing down when his only son dies under uncommon circumstances. He seeks his revenge against a drug lord and his inner circle.
How To Train Your Dragon: The Hidden World– The third movie from the great children's series "How to Train Your Dragon" created from the minds at DreamWorks, "The Hidden World" is the continuing story of Hiccup (Jay Baruchel) and his toothless dragons they begin to finally grow up. Hiccup, Toothless and their friends must leave their homeland and journey to a hidden land that was thought of as myth.
March
Captain Marvel -From the great Marvel Comics back in 1967, the story of the fearless heroine Captain Marvel hits theaters this March. Captain Marvel (Brie Larson) finds herself in the middle of an intergalactic alien war in what is said to be one of the best movies made by the Marvel franchise.
Dumbo -The classic story of the big eared elephant Dumbo has made a re-appearance to the screens. This time, the aesthetic is not drawn out cartoons but was taken on by the great director Tim Burton and created in a live-action special effects combination. The story follows the owner and ring leader of a run down circus (Colin Farrell and Danny Devito) who start to take care of an abandoned elephant with the ability to fly.
Us – Adelaide Wilson (Lupita Nyong'o), along with her family, return to the beachfront home she grew up in. When terrifying red cloaked men descend on her house, she has to gain all of her courage to protect her family.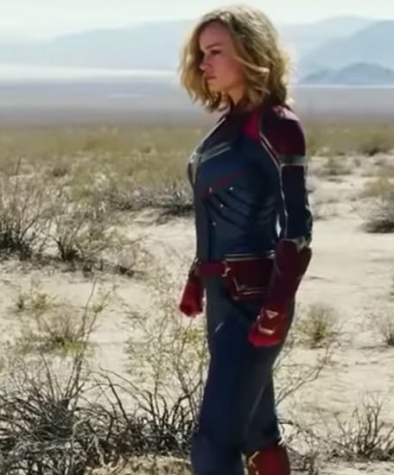 April
Shazam!- Billy Batson (Zachary Levi) is a kid with street smarts, and best of all, he discovers that he has the power to turn into his favorite adult superhero Shazam. Soon enough his newly discovered powers have to be put towards the evil Dr.Sivana (Mark Strong).
Pet Sematary- A recreation of the classic horror film, "Pet Sematary", this 2019 rendition seems to be even more terrifying. Louis Creed, his wife and their two
children move to a rural home where they are welcomed and told of the eerie Pet Sematary located near their home. After their cat was killed after being hit by a truck, Louis tells the family that he buried it in that same cemetery. Soon they learn that being dead is better.
Hellboy- Based off of the graphic novels, "Hellboy", finds himself caught between worlds. Both supernatural and human worlds are in danger from an ancient sorceress who wants her revenge.
Avengers Endgame- The long awaited end of the Avengers movie series is here. While Tony Stark (Robert Downey Jr.) is lost and adrift in space running low on water and food, he sends a message to his wife Pepper (Gwyneth Paltrow). Meanwhile the remaining Avengers- Thor, Black Widow, Captain America and Bruce Banner have to find a way to bring back their vanquished friends.
May
Pokémon Detective Pikachu- A young man (Justice Smith) joins with an unlikely ally Pikachu (Ryan Reynolds) to unravel the mystery of his father's passing. Chasing their clues around the city, the new iconic duo soon discovers a threat to the Pokémon universe.
Aladdin- The story we know and love has been reignited with this live action remake. The story follows a young Aladdin (Mena Massoud) on his journey starting as a thief to becoming a prince and defeating the evil Jafar (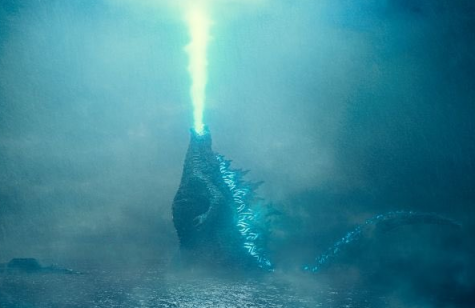 Marwan Kenzari).
Godzilla King of Monsters- Members of a cryptozoological agency face off against a large amount of god-sized monsters, including the great Godzilla. With a cast of amazing actors such as Millie Bobby-Brown and Sally Hawkins, this reimagined story is sure to make you feel the adventure of the defeat of Godzilla.
June
Dark Phoenix- Together the X-Men must face their biggest threat-one of their own. Jean Grey (Sophie Turner) starts to spiral out of control, and her powers overtake her. During a rescue mission, Grey is almost killed when she is struck by an atomic force, which just hightens her ability to use her power.
Men in Black: International – This movie is bound to bring in long time fans of the M.I.B world. Coming with them are well known actors, such as Tessa Thompson, Chris Hemsworth and Liam Neeson. Agent H and Agent M employ their high tech-weaponry to battle the most mischievous aliens from around the world.
Toy Story 4- The final movie in the children's comedy movie series, "Toy Story 4" is meant to be the best of the sequence. The plot is speculated to be about Andy finally letting go, and the toys wanting to move on with an emotional end.
July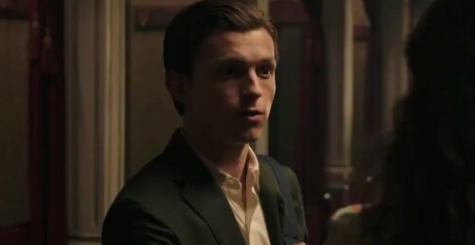 Spiderman Far From Home- This is another installment following the story of one of our favorite superheroes Peter Parker (Tom Holland). This time, Peter is on a school trip with his friends to Italy and decides to not only step away from his home in New York but step away from his life of fighting crime. But too soon he realizes his mistake.
The Lion King – The wait is soon over. It follows the well known story of the Lion King, but it feels more real than ever. Many are excited to see what this rendition brings.
August
Grudge – This psychological horror was written and directed by Nicolas Pesce. A house is cursed by a vengeful ghost that wants its revenge from its own sudden death by killing all who see it.
Artemis Fowl- Based off of the 8 novel series, "Artemis Fowl", this movie follows a 12-year-old genius(Ferdia Shaw) who also happens to be a criminal mastermind.  He soon finds himself in an epic battle against a race of powerful underground fairies who may be behind his father's disappearance.
The New Mutants- Magik(Anya Taylor-Joy), Wolfsbane(Maisie Williams) and other teenage mutants try to come to grips with their superpowers while staying at a secret facility.
September
It: Chapter 2- The evil clown Pennywise comes back again in the continuing story of "It". It is now 27 years later, and Pennywise reappears to show his wrath and torment to the now grown-up members of the Loser's Club.
Downton Abbey- Now a continuing story, the film features the Crawley family and the servants who work for them in the English countryside in the early 20th century.
The Kitchen –This drama and crime flick is sure to have anyone intrigued. It follows th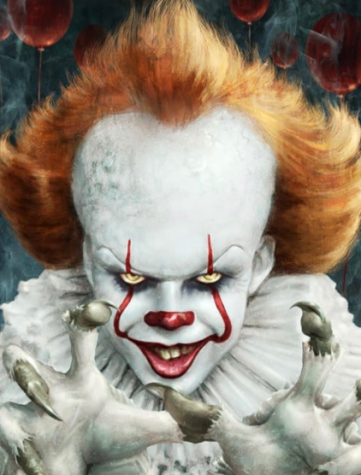 e story of two wives of New York's biggest gangsters in Hell's Kitchen. In the 1970s the two powerful women continue to operate their husbands' rackets after they're locked up in prison.
October
Gemini Man- Will Smith plays an elite assassin in this fantasy/ sci-fi film. He soon becomes the target of a mysterious young operative who can seemingly  predict every single one of his moves.
Zombieland 2- The wait for this comedic zombie film is finally over! With Emma Stone, Jesse Eisenberg and Woody Harrelson back and ready to kill more zombies, we are sure to find plenty of hilarious and gory scenes in this newly evolved story.
Joker- A new rendition of the well known DC villain, this film is said to beat all the others. The joker played by Joaquin Phoenix is brought to new life and is supposedly not even in the normal and well-known DC universe.
The Addams Family- One of our favorite halloween movie classics is being brought to the drawing board and is now animated! The macabre family is now brought back to immortal life on the big screen to please more and more fans of the original story.
November
Charlie's Angels- Charlie's Angels is the second edition of an upcoming American action comedy film directed by Elizabeth Banks. The film stars Kristen Stewart, Naomi Scott, Ella Balinska, Banks and Patrick Stewart. Not much information is known about the plot.
Sonic the Hedgehog-Juvenile delinquent Sonic the Hedgehog and local policeman Tom Wachowski must stop Dr. Eggman(Jim Carrey) from completing his plans for world domination.
Frozen 2- After the great success of the first edition, "Frozen", this sequel is bound to be a box office hit. Elsa the Snow Queen and her sister embark on an adventure far away from the kingdom of Arendelle.
December
Cats- Cats is an upcoming British–American musical fantasy comedy-drama film based on the musical of the same name, which in turn was based on Old Possum's "Book of Practical Cats" by T. S. Eliot.
Star Wars Episode IX- "Star Wars: Episode IX" is an upcoming American epic space opera film produced, co-written and directed by J. J. Abrams. It will be the third and final installment of the Star Wars sequel trilogy and the ninth and final installment of the Star Wars Skywalker saga, following The Force Awakens and The Last Jedi.
Little Women- An upcoming recreation of the classic movie and book, "Little Women", follows the story of Joe and her sisters, as they learn the wonders of life and what the world has to offer.  
Jumanji 2- Not much is known about the next instalment in the Jumanji universe, all we know is that the cast still stays strong with Dwayne Johnson, Kevin Hart and Jack Black.