'InSight' Into Another World
The United States landed Apollo 11 onto the moon on July 20, 1969.
Since then, much has changed in the world's technology throughout space travel, and now that technology has officially touched ground again onto Mars.
NASA landed on Mars again on Nov. 27, 2018 with their latest model in the Insight Mission.
Since the day of the landing, "Insight" has been sending multiple photographs of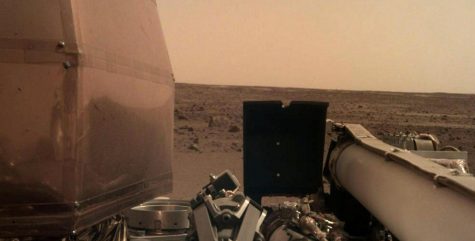 the wild terrain of Mars.
NASA's goal with this mission was simple- to find out what was really happening on Mars.
This was the 8th time humans have been able to successfully land on Mars, but many have high hopes for this newest landing and what it can bring.
"InSight will study the interior of Mars and will teach us valuable science as we prepare to send astronauts to the Moon and later to Mars," said NASA Administrator Jim Bridenstine to CNN. "This accomplishment represents the ingenuity of America and our international partners, and it serves as a testament to the dedication and perseverance of our team. The best of NASA is yet to come, and it is coming soon."
Sophomore Connor Orr showed a high interest in Mars and the landing itself.
"This was a huge accomplishment for us and we really need to notice that. Ever since I was younger I always found space really interesting. I'm probably not going into any space program after high school but just the thought of living on a different terrain, like Mars, would be amazing," said Orr.
Physics and Geometry teacher Brian Wingert believes more people should understand how important NASA really is.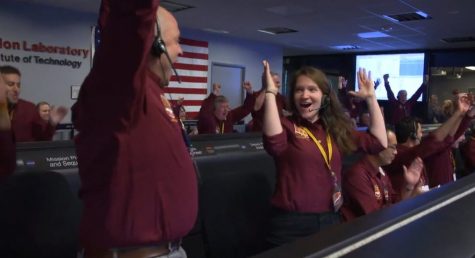 "Mars research can help us learn about the history of the planet and give us insight into how the interior of Earth may change over time." said Wingert.   "Additionally, it can give us insight into planet and solar system formation that could help contribute to our search for Earth-like planets outside our own solar system."
Recently NASA has been receiving photos almost daily of the faraway planet from InSight.
Photos have shown different ground formations and the different levels in its soil, as well as the view of the stars surrounding the planet.
On Dec. 19, 2018, InSight placed the first ever technical instrument on Mars.
"InSight's timetable of activities on Mars has gone better than we hoped," said InSight Project Manager Tom Hoffman, who is based at NASA's Jet Propulsion Laboratory in Pasadena, California. "Getting the seismometer safely on the ground is an awesome Christmas present."
A seismometer is an instrument used in many departments in NASA that measures ground motions like volcanic eruptions, earthquakes and other explosions.
With a growth in technology on the planet comes the growth of information that is flowing through the company's labs every day.
"It is surreal to think about. Knowing that right now NASA could be collecting information on a planet that humans could possibly live on in the next century," said Orr.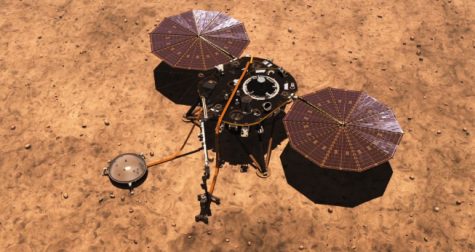 Maybe soon we will learn the capability of
the well known red planet and what it can do to help our own planet.