Winter Weather Complicates Spring Season
Since the beginning of the spring season, outdoor sports have experienced setback after setback.
Sports such as track and field, baseball, and softball were unable to compete in any games earlier on in the season due to inclimate weather and poor field conditions.
As of now, the track team has had two meets and one scrimmage cancelled.
Additionally, the boys baseball team has had four games canceled.
Sophomore Simon Dance understands the continued cancellations of games and the effect on the season.
"We've had 4 games canceled, and one of those was rescheduled and canceled again," said Dance. "Obviously, it's necessary for baseball we, couldn't really play in the conditions."
Dance states that he has concerns regarding the rest of the season as the team will have to play 20 games in the course of 27 days.
"The way it's going to affect the season is just mentally first because we'll have to prepare for game after game for multiple days, and that'll start to show physically too towards the end of the season," said Dance.
In an opposing view to Dance, track thrower and junior Joshua Hartsock has no concerns for the rest of the upcoming season.
"Well, it's not like we've been losing practice because meets have been postponed, so we've still been able to practice, so I think we're just as ready as we would have been if we had the meets regularly scheduled," said Hartsock. "I'm just personally excited the we're finally getting into the season able to participate in meets."
With warm days approaching, the spring season should finally have a consistent schedule with fewer cancellations as the threat of snow diminishes.
The track team finally had their first meet on Thursday, April 5, a month after the season began on March 5 where the boys won their meet 81-60, while the girls lost 48-106.
Additionally, boys baseball lost their first game 3-1.
Despite the inclement weather, sports such as boys and girls lacrosse, along with boys volleyball, have not experienced nearly as much delay from the weather.
This is due to the fact that the lacrosse teams play on the turf which is lower maintenance, and boys volleyball is an indoor sport.
Volleyball player junior Brandon Milano agrees.
"No, Volleyball hasn't been affected at all…," said Milano. "I think we're more ready than other sports teams just because we've had more experience with games and practices that weren't cancelled."
About the Writer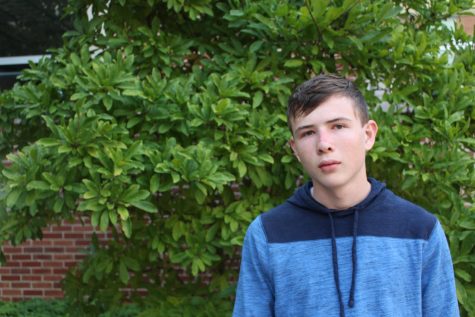 Jacob Silliman, Broadcast Manager
Jacob Silliman is a junior interested in the video portion of journalism. He enjoys making video stories and interviews which inform the public about current...