Logic Returns with "Bobby Tarantino II"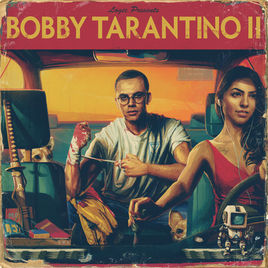 Logic returns to the scene with the release of his long-awaited album '"Bobby Tarantino II."
 The introduction was done with the help of characters Rick and Morty from the show Rick and Morty.
 This stems from Logic's cameo in the show, dating back to August 13, 2017, where he uses his lyrical ability to create rhymes just for the show.
  The introduction sets the mood for the rest of the album by stating that they wanted 'Mixtape Logic.'
From that point on, Logic shows signs of being one of the greatest rappers currently in the industry.
Even with Logic's hard beats and rhymes, he still finds a way to supply soothing music to the listeners.
"Bobby Tarantino II" starts off with the song "Overnight."
Logic explains how he had to earn the right to be called one of the best, as it did not just happen overnight.
"Overnight" provides a hard, yet relaxing beat which can help old and new Logic fans find a connection with the artist.
 Even with 'Mixtape Logic' back on the scene, he still can add deeper meanings behind his music.
While most of the album is much harder than what fans are used to from his past album, he still explains the importance of empathy in human society.
Logic has been known for spreading a positive message during his career with "1-800-273-8255," which is the phone number for the National Suicide Prevention Lifeline, one of his most popular songs to date.
The lyrics "Tell me is it really so hard, really so hard, to be a good person," are simple, yet  resonate so well with the audience he has formed.
"Bobby Tarantino II" is something all Logic fans should listen to.
Features such as Wiz Khalifa, 2 Chainz, Big Sean and even his old persona Young Sinatra have intrigued both new and old fans alike.
 "Overnight," "Contra," "Ind*ca Badu" and "Midnight" are currently the most listened to songs from the album.
Overall, 'Bobby Tarantino II' is a stellar album with multiple moods spread across the 12 tracks available, making it a unique album that can connect with many in today's music culture.
About the Contributor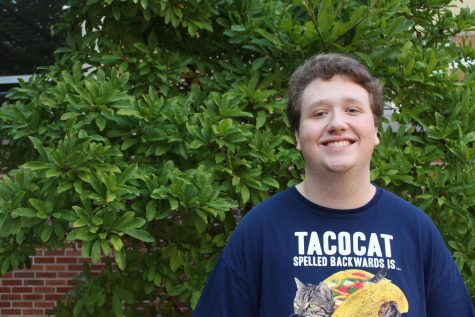 Jacob Lynch, Reporter
Senior Jacob Lynch is a reporter for the Courier. He is extremely interested in sports journalism. He is also involved with the Choir and has even made...