Chanticleer Sings their Way to Harrisburg
The select choir Chanticleer traveled to the PA Christmas Show on November 29 to perform a wide selection of holiday tunes.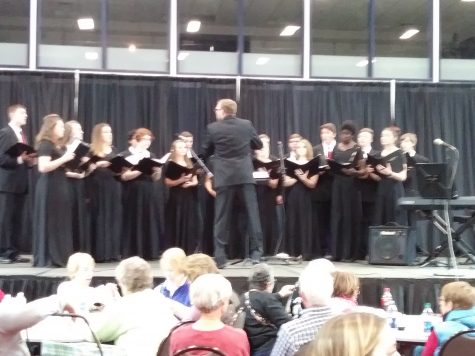 Junior Matthew Sharkey had his first experience performing at this event and knew that the group was ready for their biggest concert of the year.
"As a group we had several rehearsals where we went over the music with Mr. Althouse," said Sharkey. "He spent time with us… just really focusing on balancing and blending, just really being musical."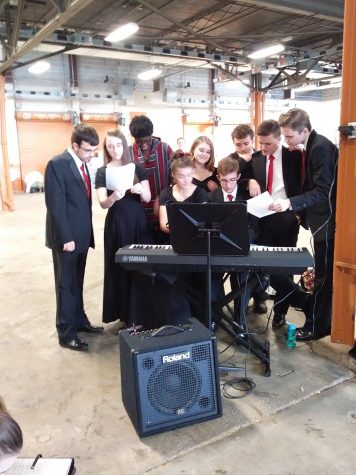 Sharkey felt really prepared but was not expecting the audience to stay and watch because of all the extra activities.
"The performance was fantastic, but the audience definitely appreciated our performance," said Sharkey. "People were getting into the music and just digging it, which surprised me, and it made the farm show a great time."
Returning students had high expectations for one of the choir's most favorite trips of the year, which included enjoying the food, shops and the singing taken place.
Sophomore Livia Haines, a soprano, explains how this year was different compared to the past.
"I think that it [the performance] went really well, I was very happy, compared to last year," said Haines. "The blend of voices was great, and we were more prepared, it was one of our best performances to date."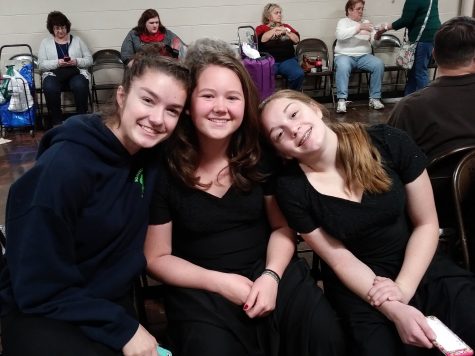 The students always enjoy their time here, but chaperones such as Karen Feild see the hard work put into the performance and have a different perspective.
"I have been fortunate to have been involved with Chanticleer for the past 4 years, and the talent honestly gets better every year," said Feild.  "This is always a close group, but this year everyone seems so committed and supportive.  And it shows in their performances.  I can't wait to see what the next years bring!"
Chanticleer's next major performance is the December Holiday concert on December 17 at 2 pm in the auditorium at the high school.
Leave a Comment
About the Contributor
Julia Kelbaugh, Reporter
Junior Julia Kelbaugh is a reporter for the Courier this year and is very excited for her first year on the staff. She is involved in many activities including...