Creative Writing Club Plans for 2017
Photos by: Grace Gorham
More stories from Grace Gorham
  When many students hear about a "creative writing club," they immediately imagine that they will be joining either an over-the-top poetry group or a second English class.
 English teacher Timothy Groth hopes to change that stereotype this year.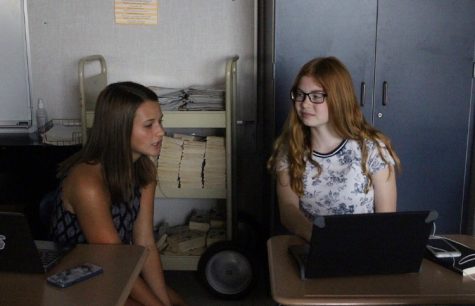 "I think people should know that when they come to the club, it's an environment where they can make it whatever they want it to be. A lot of people have this idea that they have to attend every meeting, which is not true. They can be a part of the Google Classroom page, and they can be sort of a 'member at large,' so to speak, where they can just put their works on, get edited, get critiqued, and then they can submit on their own," said Groth. "They need to understand that if they don't have something written, they can come here, and we can help them get started writing. They don't have to come with a collection of works. So, it is not only a work-shopping period, but it's also a time where people can sit, put in music, and just write."
  Creative Writing Club is still fairly new at two-years-old. This year, they are hoping to get people's attention and become more widely recognized by the school for their accomplishments.
  At the activities fair, there was a lot of interest in the club with about 20 students signing up.
     Sophomore Jenna Schechter is one of the people who signed up and is looking forward to being able to start writing for fun again.
  "I thought that joining Creative Writing Club would be the perfect opportunity to interact with different people and expand more in my interest of creative writing. I think that this club presents a time for me to start writing again, something that I haven't been able to do for a while. I think that this will be an exciting experience that will be worthwhile," said Schechter.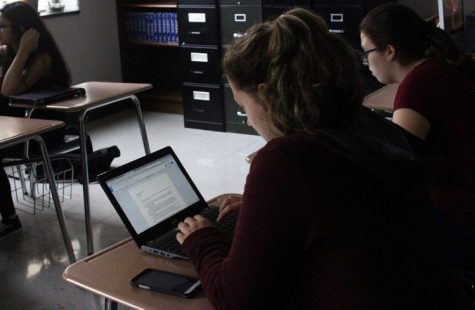 Groth believes that since the club has gained members, this year will bring in even more successes that will give them more recognition.
     "I think this year's going to be a lot more productive in the sense that we have more members. We have a great deal of success to back us up now, and we have a situation where I think everyone is really motivated to enter these competitions and to prove that we can produce some really good pieces of writing. We're going to try to do some more advertising this year and see if we can get some more people involved because obviously the more people we have, the more people we have to workshop, and the more diverse writings we can produce,"  said Groth.
     Vice President and sophomore Kristen Krobot has multiple goals, plans, and improvements for the club this year, which include holding a book sale and getting more entries in the Scholastic competition.   
 The purpose of the book sale is to build up a scholarship fund to be used to cover entry fees for the Scholastic contest.
  The Scholastic Arts and Writing competition is the main goal of many writers in the club. First, it goes to the regional level, where the work is judged against other students in the York, Lancaster, and Dauphin County areas, and if a student wins at the regional level, they go on to the national level of the competition.
  Krobot plans to mainly focus on these two goals for the beginning of the year.
  "I think keeping a constant level of participation because sometimes in the middle of the year not as many people show up. And trying to get everyone involved in the Scholastic competition, because, even though the deadline is shorter this year, I think it's still worth everyone participating in. We're also doing a book sale to raise money for the Scholastic fee when you submit any piece, or maybe get t-shirts," said Krobot.
  Krobot knows that sharing your personal work can be daunting, and she wants anyone who is hesitant about sharing their work to know that the club is a safe and non-judgemental zone.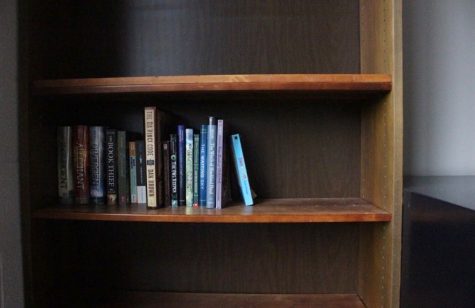 "Last year was my first year in the club, and it was nerve-racking at first because I didn't know anything, and I think we'll have to deal with that same problem with a lot of other people this year too. But we're a very close-knit club, we're all friends, and I think that we'll have a stronger bond this year since we all know each other," said Krobot.
  Groth also wants people to know that everyone in the club understands that writing is very personal, and everyone will respect other people's works.
  "The club has a really good atmosphere of inclusivity, where it's probably one of the least judgmental clubs in the building," said Groth. "Not to say that we have judgmental clubs, but it is something where nobody is going to judge you for what you're writing because everybody understands writing is a very personal thing, and it's something that is a reflection of the author. So, nobody should be afraid to come here and show their work because we're just going to take it for what it is and try to make it better."
About the Writer
Grace Gorham, Contributing Writer
Senior Grace Gorham is a contributing writer for the Courier this year. Outside of school, she rides horses competitively. In her free time, she enjoys...