Bright Futures Ahead For Graduating Seniors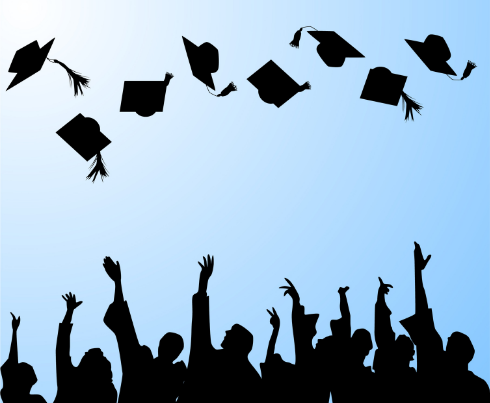 Hang on for a minute...we're trying to find some more stories you might like.
Whether it is now or for the future, goals are essential to keep you striving for more. With graduation less than 20 days away, seniors are ready to call it quits right now, but there is too many important mile markers these seniors can't quit for. Graduation, college and the endless opportunities after high school are keeping them afloat. Here is a look at what some soon to be Susquehannock alumnae aspire to do in their future, when several students were asked what their future goals are.
"Next year, I am going to Spelman College in Atlanta with a major in biology. After college graduation, I am going to pursue a career in nursing and get a job on the east coast. My goals are important to me, especially with my career, so I am really excited what the future will bring," said Danielle Moore.
"I am already set to go to the University of Pittsburgh, and I definitely plan to graduate with honors. As far as after college and my career goal, I plan on being a top physician…" said Gabby Ogude.
"In my future I see myself as a graduate from Shenandoah University, working as a successful trauma nurse with a supportive and loving family. I want to be happy with my choices in life and love my job and the people in my life," said Kristy Smith.
"I plan to establish a career in the field of business after I graduate from college. When I go to college, I'll find what my passion and specific area in business is, but for now I am leaning towards international business with a minor in economics. For me, this means I could be anywhere from a big established market like New York City to a job internationally like in London or France. But mainly wherever I end up I will focus on business that deals with maintaining relationships  with people across all cultures," said Chase Summers.
"I hope to be through with college and vet school in about 10 years, and living down in Florida working with performance horses and being a veterinarian for them as well. I also hope to be able to go to horse shows, and just be surrounded by horses throughout my life," said Rachel Stockslager.
"Once I graduate from Bloomsburg University and have a successful 4 years in college, I want to have my doctorate in Speech Pathology. My ideal place to be when I start my future is in Salem or Boston, either one of those places I would be really happy in," said Rebecca Woods.
"In the future, after I graduate from the University of South Carolina, my career is what I am striving for. I am planning on getting a good and supportive job and living in a decent apartment or house. I also want to have the ability to travel wherever I want in the future," said Mckenzie Marzullo.
"Once I graduate from Millersville University, with a degree in secondary social studies education and a minor in Spanish, I plan on moving down south and teaching in a suburban school area. I plan on having a family and living in a nice home. I would like to have the opportunity to travel the world and learn more languages and become more cultured through that. I just hope for a future with a supportive and loving group of people," said Gabriella Maiorano.
"After I graduate I am going to Penn State University to major in Athletic training, and after college I want to get my masters. After that, I will hopefully get an internship with a professional sports team and eventually get a job as a trainer for either a NFL or NHL team," said Maddie Tomasic.
These seniors are taking every opportunity they can, dreaming big and creating a life for themselves.