Foreign Language Clubs Give Students a Taste of Different Cultures
By Grace Burns, Assistant Editor-in-Chief
November 16, 2014
The French, Spanish and Latin clubs have been starting up, allowing students to broaden their horizons with their select foreign language.
Members of these language clubs have the opportunity to participate in exciting and interactive activities that encompass many of the great aspects of the language they are learning.  In French club, teacher Stephanie South and the members are planning to learn more about French culture by visiting French restaurants and watching films.  At the first meeting this year, students took part in a competition to build Eiffel Towers out of various foods.  Its most recent meeting consisted of watching the French movie Le Fabuleux Destin d'Amelie Poulain to compare French and American filmmaking.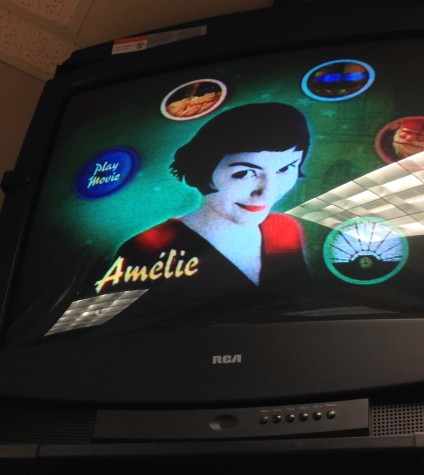 South has been leading the club for seven years and thoroughly enjoys watching students familiarize themselves with the French culture and values through the club.
"[My goals are] to have it continue to grow and continue to do different things that introduce kids to the culture," said South.
When asked about the events she would love to integrate into the club with no limitations, South animatedly noted that she would take trips to France and Canada, do a rail trail "Tour de France," host a French dinner, and have a French Honor Society.
Senior Maddie Graham, who has been participating in French club since her freshman year, particularly enjoys the movies and restaurants and is open to expanding the club.
"[I would like to see] more events including people who are not in French club to spread the French culture," said Graham.
Alongside the French club, the Spanish club will host many events, including engaging in a scavenger hunt, seeing the movie The Book of Life, celebrating Spanish holidays such as Cinco De Mayo, and participating in a cookie exchange at Christmas.
Junior Brigit Duffy, who is in Spanish Ⅳ and has been a part of the Spanish club for three years, finds the club as a great extension to the material learned in class and enjoys the company when the club meets.
"It's a good way to ease yourself into the language," said Duffy. "[My favorite part is] seeing all the Spanish levels get together and collaborate."
Besides the Spanish and French clubs, the Latin club had its first meeting on Thursday, November 13 beginning at 3:00 p.m.  In past years, students have played Tabula, a game similar to Mancala, which ties in to the Latin culture.
Exposure to different cultures through these language clubs is an enjoyable way to open students' minds to the ways of life of people around the world.