Wrestlers Grapple with Challenging Season
A little About how the coach feels about the team when the season started. And how the roster is made.
This wrestling season started on Dec. 1,  so if the team isn't ready they need to get there.
Head coach Aaron Trimpey is confident that the new wrestlers may perform as well as the seniors from the previous year.
"This year is mostly a rebuilding year," said Trimpey. "But we are really happy with our underclassmen."
At the high school level, the freshmen have to make the varsity team or will have to participate in junior high wrestling.
Trimpey admits that he has his eyes set on a few of this year's participants, including junior Blake Romjue.
"Romjue… he's been putting a lot of time in [practicing], so I'm excited to see where he goes," said Trimpey. 
Junior Blake Romjue is elated that there will be a wrestling season this year.
"I am truly thankful for the opportunity to compete," said Romjue. "…I wouldn't be where I am today without the support from my father and my coaches. They really encouraged me to keep working hard, even when I had no business doing so." 
He also has faith in the incoming freshmen, specifically mentioning Michael Fox. 
Romjue said, "The kid's got talent, but there are quite a few incoming freshmen, [so the competition will be tough]."

There is no known scheduled event at this time.
Leave a Comment
About the Contributor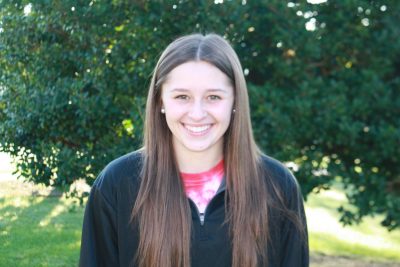 Mackenzie Womack, Editor-in-Chief
Senior Mackenzie Womack is the Editor-in-Chief for the Courier. She has been on the staff for the past four years. She is most excited about helping other...